At this year's Tokyo Motor Show, Honda is showing off an autonomous mobility device called Honda MC-Beta. The compact electric vehicle gets 1+1 seating, and a switchable rear seat to have two children seated, to suit the family man who has to drop off the kids at school on his way to work.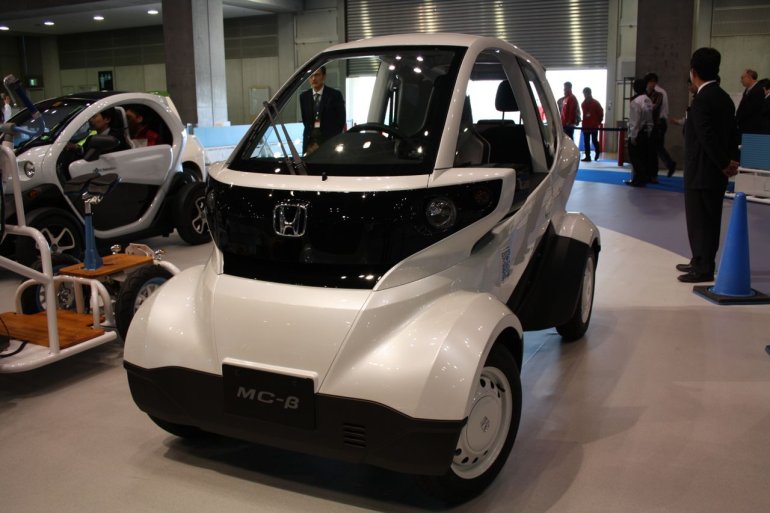 The vehicle is built on Honda's Variable Design Platform, in which the hardware components get fixed positions, and the body and the interior can change depending on the applications or needs.
The MC-Beta is driven by a 15 KW motor powered by a Lithium-Ion battery that gives it a range of 60 km and a top speed of 80 kph. The vehicle is about 98 inches long (8 inches shorter than a Smart ForTwo) and takes less than three hours to charge fully.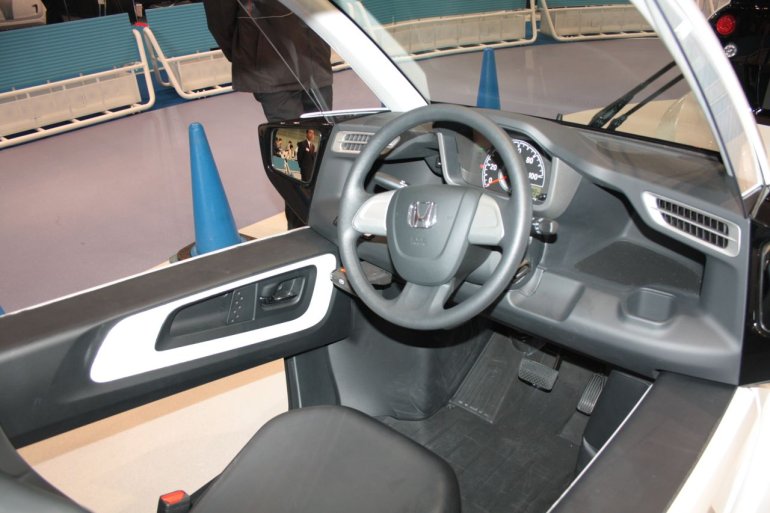 Honda will conduct field tests of the micro city commuter with governments in the Kumamoto Prefecture, Saitama City and Miyakojima City in Japan. Honda also have an eye on the L7 category of vehicles (quadricycles) in Europe to sell this vehicle. Apart from personal commuting, the MC-Beta can be used for home delivery services and car pooling.
Honda MC-Beta Image Gallery
Honda MC-Beta Press Release
[Can't see the press release here? Head to Slideshare]