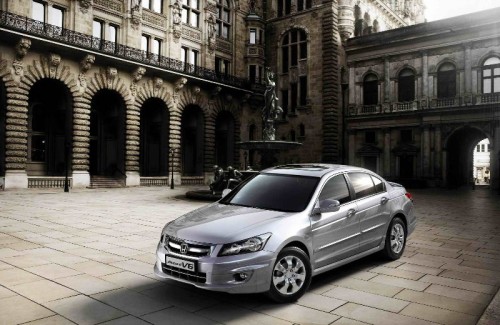 The Honda Accord now comes with sun roof, keyless entry and bluetooth facility
After listening to their customers, Honda SIEL have decided to bump up features on the 3.5 liter V6 Honda Accord.
The revamped Honda Accord has electric sunroof, Ambient Light and Footlight which make things easier at night. In addition, the new Honda Accord is equipped with two sets of Keyless entry and mobile phone with bluetooth interface facility.The footlight and 2 sets of Keyless entry are also available in the Honda Accord 2.4L MT and AT variants.
The new Honda Accord range comes with a price tag of Rs.18,52,000 for 2.4L MT, Rs.19,27,000 for 2.4L AT and Rs 26,15,000 for 3.5L V6. (ex- showroom, Delhi.)