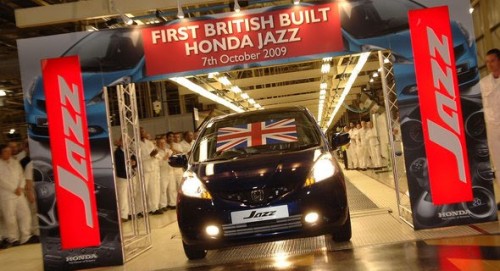 The U.K version shown here has alloy wheels and fog lamps
Buoyed by the success of the hatchback in Britain, Honda has started producing Jazz in Swindon, UK. This means, there is no more 'Made in Japan' Honda Jazz for UK and European customers.
Till this point, all European nations sold cars built in Japan. With rapidly falling sales in India, Europe could consider sourcing Jazz from the Indian stockyard.
Honda plans to build around 20,000 Honda Jazz units by March 2010 at the Swindon plant and also the plant will be responsible for the production of the top spec CR-V and Civic.
75% of these models will be sold in the UK itself and rest 25% across Europe and South Africa as well.
David Hodgetts, Director at Honda of UK Manufacturing -
Shifting its production to UK is really a vote of confidence for them and their associates and recognition of high standards they have achieved
First UK built Honda Jazz Image Gallery