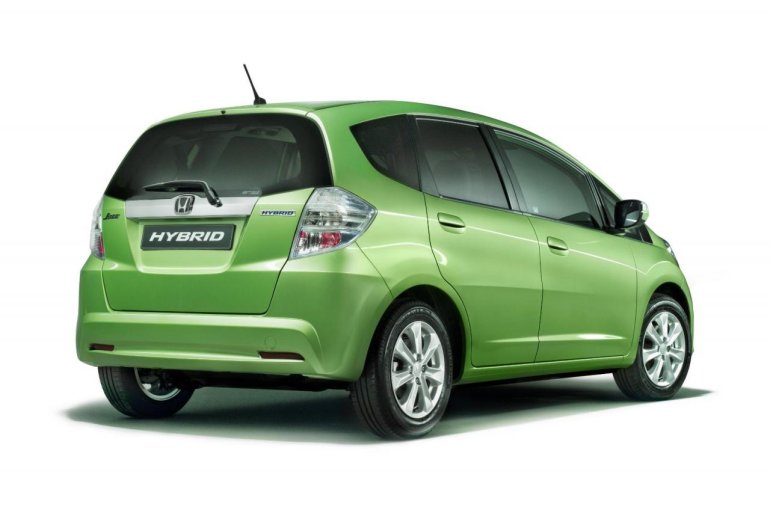 Honda wants to make this world a clean and green place and when you are an automobile manufacturer building cars with a tail pipe, that's hard to achieve. However all hope is not lost if you read what Honda has been up to globally.
Honda is constructing a second production line at its manufacturing plant in Malacca, Malaysia, where it will produce small cars including the recently launched Honda Jazz Hybrid.
Malaysia is the largest market for hybrid vehicles in all of South East Asia and Honda visualizes that this demand will grow. In order to have an upper hand on the situation it is starting local production of the Jazz Hybrid with its production and sales venture Honda Malaysia Sdn Bhd.
The production of Jazz hybrid will currently take place on the existing line and then moved to the newly built lines by the end of this year.
Honda is the largest hybrid car seller in Malaysia. It sold 4,600 units during 2011 and is targeting to sell 10,000 hybrid cars this year. With the addition of the new line Honda expects to double production capacity instantly.
The Honda Jazz Hybrid comes fitted with a 1.3 litre i-VTEC engine that produces 88 hp at 5,800 rpm and 121 Nm torque at 4,500 rpm. It is equipped with an electric motor which produces 14 hp at 1,500 rpm and 78 Nm torque at 1,000 rpm. Fuel consumption for the hybrid model is 21.3 kmpl while CO2 emissions are 110 grams per km.
Honda Jazz EV reaches first customer in California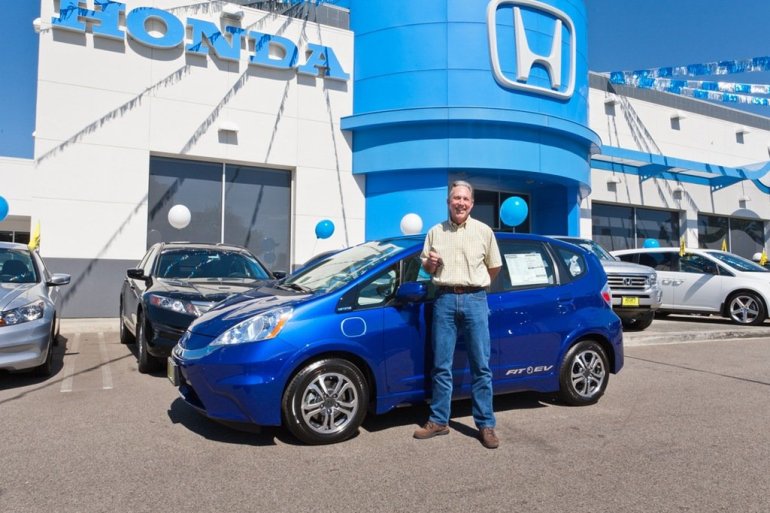 Meanwhile the efforts to go green has fructified in California where Honda delivered its first production model of the Jazz EV, a fully-electric version of the hatch.
The Jazz EV comes fitted with a 92kW synchronous electric motor, which generates 256Nm of torque. Powering it is a 20kWh lithium ion battery. Its range is about 130km on a full charge, which is said to increase if the car is driven on the ECON mode.
There is also a SPORT mode available which makes the car very peppy and fun to drive but reduces the overall range. Users can fully charge the Jazz EV in just 3 hours.
The first car was delivered to a lucky couple Matt and Becky Walton from Ventura County, California. "It's truly an honour to take delivery of the first Honda Fit EV and participate in the advancement of all-electric vehicles in the real world," said Mr. Walton, who has bid goodbye to the gas station.
Initially the model would be made available in California and Oregon states, followed by other parts of America. India has already seen hybrid vehicles in the form of the Honda Civic hybrid and the Toyota Prius but both were not able to create an impact due to the high prices.
With the ever increasing fuel prices, we think hybrid vehicles make perfect sense in India and the government should work out a plan to allow import of such cars with waivers to and make them affordable.
[Source - Thegreencarwebsite.co.uk]