Honda launched the facelift version of the Jazz today morning in Delhi here at a famous hotel. The Jazz which is a globally successful premium hatch has been selling in India since mid-2009 but could never penetrate its segment due to extremely high prices.
The car won a lot of admirers but apart from the Honda badge and the confidence that comes with it, there was nothing the competition didn't offer.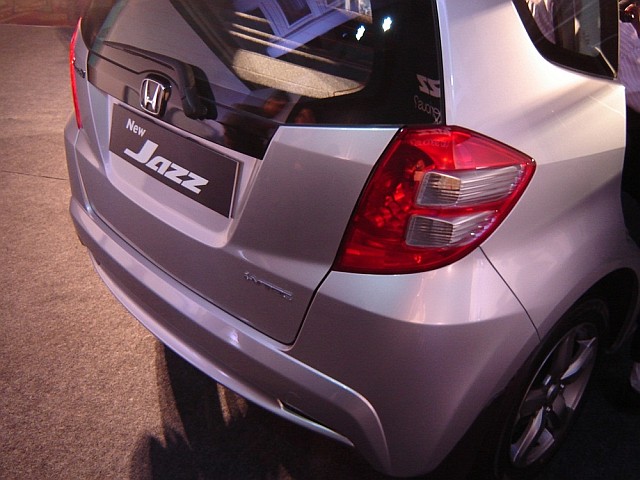 Recently Honda, in a stock clearance sale, slashed prices of the Jazz by more than 1.5 lac so that the old car could make way for the new one. The operation was successful as it did take more than a week for the stagnating cars to vanish from showroom yards.
At the press conference today Honda representatives mentioned that they are in a state of recovery from the Japanese quakes that took lives and wiped out installations in early March. It could take them a few months for reaching normal production levels. Honda said it's 'better than before but not normal'.
With the new Jazz, Honda has achieved a considerable cost reduction. The car's now 76% localized, one of the reasons why price levels have fallen by over a lakh. More than localization, it is Honda's realization that the competition is mounting the pressure with spacious, safe, fuel efficient and more capable products.
The launch of the history-making Swift yesterday was another worry for Honda as the rising fuel cost and interest rates did not prevent over 50k people from booking one.
Apart from the new features and cosmetic changes Honda has worked on making the car more refined. Honda says they had 'Man Maximum Machine Minimum' as one of their motives during the facelift project.
Honda representatives also announced that the sub-5 lac rupee Brio is around the corner. On being questioned about a diesel we got a jittery answer that a diesel is in its initial stage of development and can take a couple of years to land in the market. Both Brio and Jazz are likely to be strapped with the same diesel engine in late 2013.
With prices of select variants clashing with the new Swift and i20, there's hardly anyone who will disagree that sales will remain low. But will the lack of diesel engine hurt Honda given almost 7/10 and rising customers in this segment are opting for one?
You can see some of the images captured at the launch by heading to our Honda Jazz launch live images post
Honda Jazz Facelift Brochure
Honda Jazz Select Features Image Gallery
[nggallery id=94]
Honda Jazz X Features Image Gallery
[nggallery id=95]
Honda Jazz Safety Features Image Gallery
[nggallery id=96]