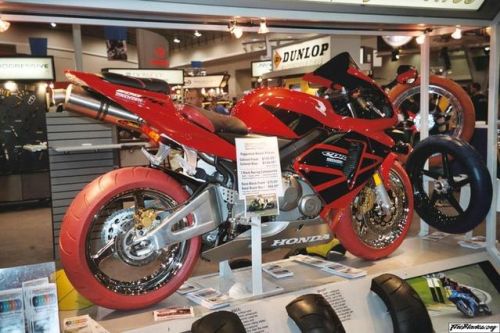 Hybrid cars have begun to crowd the automobile space of late. The Toyota Prius was the first ever mass-production hybrid car and since then many manufacturers have joined the bandwagon. In India, the Scorpio Hybrid is just about to be put into the market, while the recently launched Honda Civic Hybrid has performed much to the expectation of Honda.
Hybrid vehicles use a heavy battery pack and a motor to assist the engine. Apart from weight, it also adds to the cost, making the hybrid variant much costlier than its petrol sibling.
So, does that mean hybrid technology makes sense only on four wheelers?
Considering this scenario, the motorcycle manufacturer Honda, has taken up the challenge of bringing hybrid tech into its bikes.
According to Honda, motorcycles of engine displacement between 200 and 1000cc can be worked on, for adaptation into a hybrid. However, smaller engine configurations cannot be used for this purpose. A staggering 50% rise in fuel efficiency is expected after making these changes"
The added weight and complexity has previously kept the word 'Hybrid' from squeezing in front of the word 'Motorcycle'", said a Honda Executive who claims, they've found a way to build and market hybrid motorcycles.
Honda has plans of releasing the hybrid motorcycles in 2010, which will be followed by electric motorcycles in 2011. Questions about performance, riding fun-factor and price have been left unanswered though.
Honda has got a decent market share here in India. Maybe not immediately after the international launch, but 10 years down the line, an affordable, fast and fuel-efficient motorcycle may after all be available at your nearest dealership!
Source- Ecomodder