Honda unveiled its third iterant of the GoldWing cruiser, only this time it's much more aggressive thanks to shedding some weight. Named the GoldWing F6C, it loses the bags, fairing and trunk but retains the massive 1.8-liter 6-cylinder engine that puts out 116 hp and 167 Nm of torque.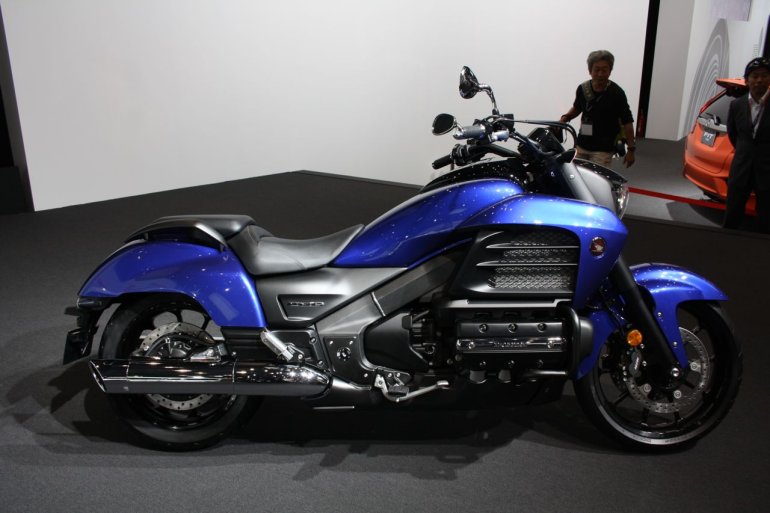 Launched first in 1996, the GoldWing became iconic for bringing American style cruisers to the rest of the world. The perfectly balanced bike's kerb weight of 341 kgs is spread almost equally towards the front and the back (50.1% and 49.9% respectively.) The new FC6 comes with a cartridge-type telescopic fork at the front and an aluminium swingarm with pro-link single shock linkage technology, with HMAS (Honda Multi-Action system) for the rear.
Other details and the press release are not out yet.
Honda GOLDWING F6C Image Gallery