Honda Concept B's production version enters the Chinese market today.
Dongfeng-Honda didn't reveal the Honda Gienia's interior when the car premiered at the Chengdu Motor Show last month. Today, the car's interior has been revealed and live images from autohome.com.cn give us a preview.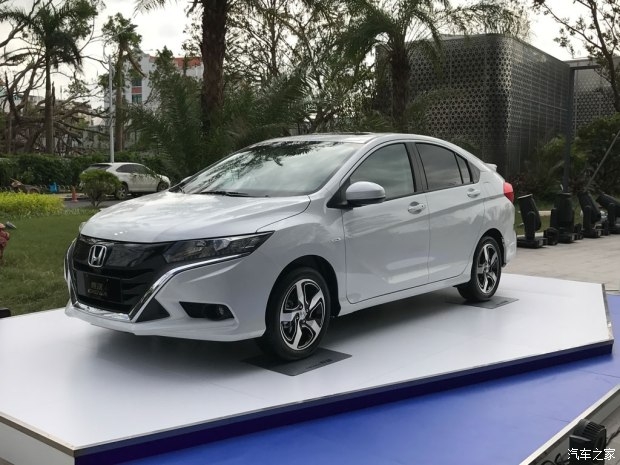 Save for the different instrument panel featuring a digital driver information display between the tachometer and speedometer, the entire dashboard comes off the Honda Greiz - also a product of Dongfeng-Honda. Even the all-black interior theme is the same.
The Gienia is equipped with three-spoke multifunction steering wheel, touchscreen multimedia system and touch-controlled automatic air-conditioner.
The Honda Gienia is simply a hatchback version of the Honda Greiz, which in turn is a Chinese Honda City. The Gienia measures 4,517 mm in length, 1,705 mm in width and 1,477 mm/1,489 mm in height, and has a wheelbase of 2,600 mm and is powered by the 1.5-litre i-VTEC naturally aspirated engine that produces 131 hp and 155 Nm of torque. It can be specified with either a 5-speed manual transmission or a continuously variable transmission.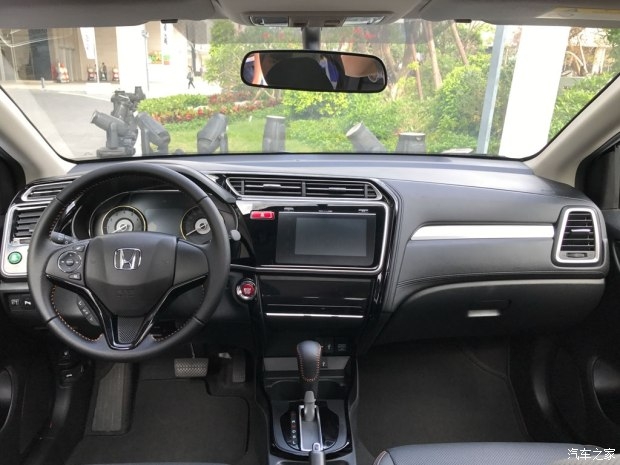 Also See: 2017 Honda CR-V vs. 2015 Honda CR-V – In Images
The Honda Gienia will be built by Dongfeng-Honda and go on sale in China today.
[Source: autohome.com.cn]