New interior image reveals more, but confirms the obvious.
The Honda Gienia, the production version of the Honda Concept B, broke cover at the 2016 Chengdu Motor Show this month. The cabin of what is essentially a Honda City hatchback, was covered up to protect it from the prying eyes of the Chinese lensmen.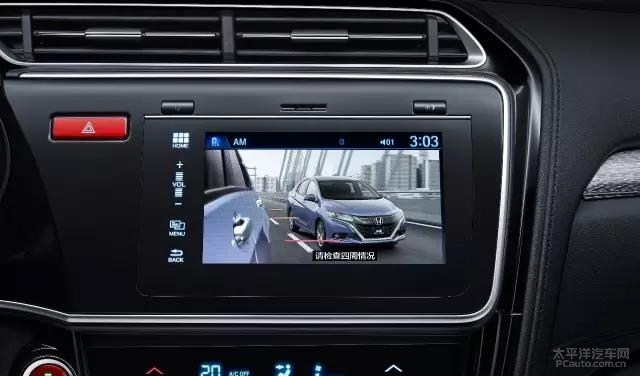 However while speaking about the car's blind spot monitoring system, Honda has unintentionally revealed details of the car's centre console.
The Honda Gienia is the 5-door hatchback version of the Honda Greiz which in turn is the Chinese version of the Honda City. Apparently the Honda Gienia's centre console is identical to that of the Honda Greiz, the black-themed interior appears to have the same layout for the central HVAC vents and the touchscreen infotainment system and touch-operated climate control system from the Greiz.
At the tape, the Honda Gienia measures 4,517 mm in length, 1,705 mm in width and 1,477 mm in height, and has a wheelbase of 2,600 mm. The Gienia is 22 mm shorter in length compared to the Greiz, and would use the sedan's 1.5-litre naturally aspirated i-VTEC petrol engine with a unique calibration. This engine could be mated to a 5-speed manual transmission or a continuously variable transmission depending on the trim level.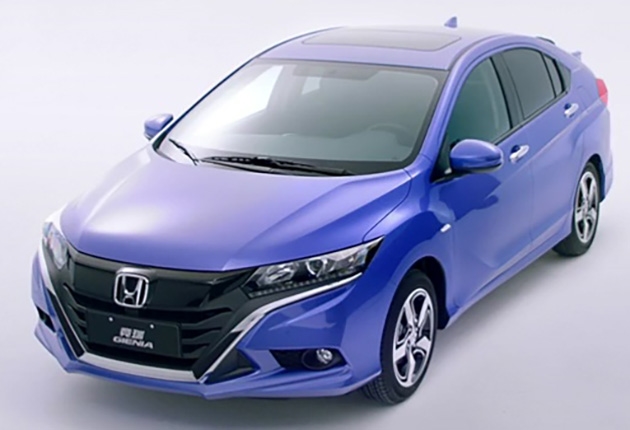 Also Read: 2017 Honda CR-V could get sporty RS variant with 2L turbo engine
As with the Honda Greiz, the Honda Gienia will be manufactured and sold by the Dongfeng-Honda joint venture. It has been officially confirmed for a mid-October market launch, and the Chinese media say that the specific date is 18 October.
[Image Source: PCauto.com.cn]