At the Frankfurt Motorshow, Honda may not have garnered as many eyeballs as let's say the Ferrari 458 Italia Spider but they did manage to bring some interesting EV technology to the show. Honda teased the 'Honda EV' concept which is essentially an EV concept based on the our very own Jazz.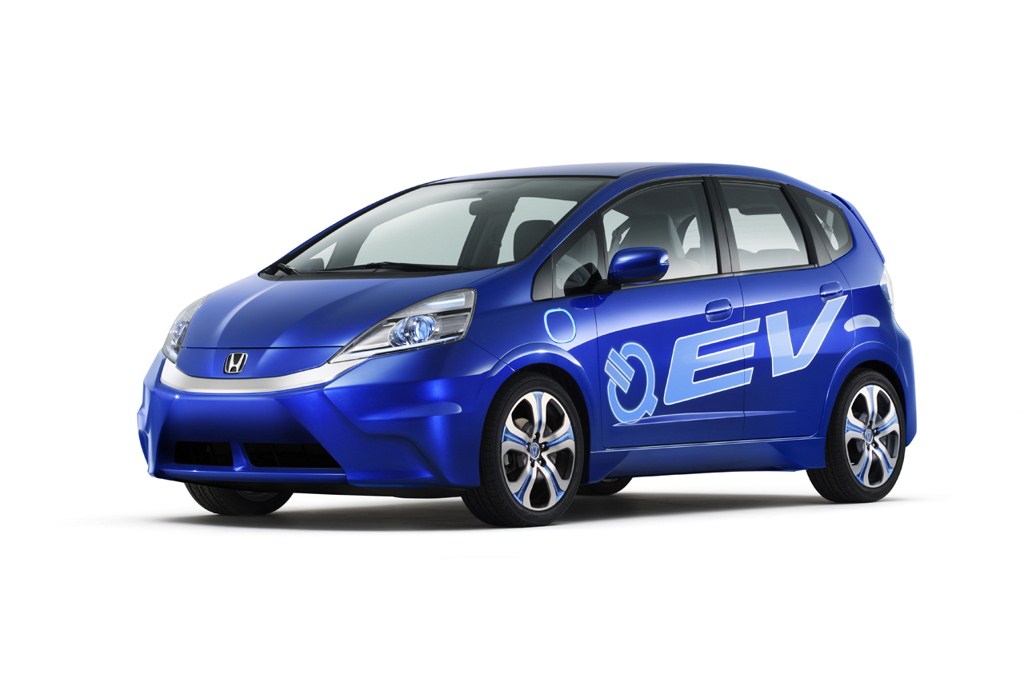 The basic idea of the Jazz EV is to meet to meet the daily driving needs of a family within the city. As you can see from the picture, the Honda EV is made to look very futuristic with LED headlamps, a new bumper and some EV decals on the side. But the subtle traces of Jazz are still live and kicking.
For now, the Honda EV is still pretty much in concept stage. But when it goes to production, it will be powered by a lithium-ion battery and coaxial electric motor. It will have the same motor that is doing its duties in the FCX Clarity which means it is a 'Plug-in' EV and not powered by hydrogen fuel cells like the Honda Insight.
The EV will have a driving range of 100 miles per charge and a top speed of 90 mph. Driving range can be maximized by use of an innovative 3-mode electric drive system- ECON, NORMAL, and SPORT - adapted from the Honda CR-Z sporty hybrid.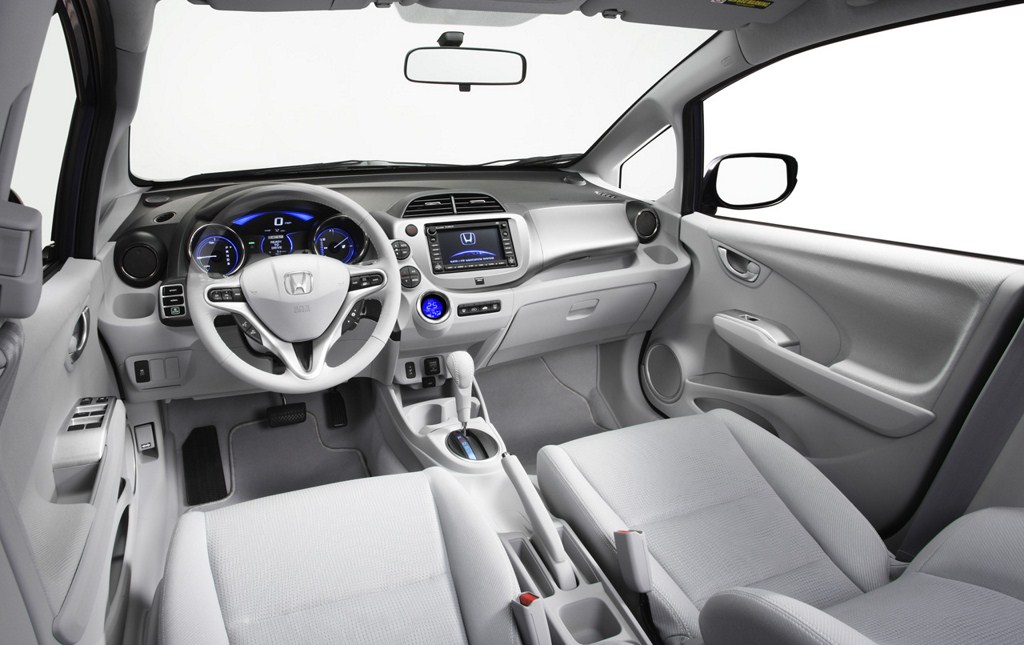 In order to maximize the driving range, a special meter display will advice the driver when to shut off air conditioning and other accessories to conserve battery power.
To locate the nearest charging point, the EV will be equipped with a standard Honda Satellite Linked Navigation System™. It can be fully charged in less than 12 hours when using a conventional 120-volt outlet, and less than six hours when using a 240-volt outlet.
So what you guys think about the Honda EV?