From September 6th, Honda's official tuning arm Mugen will sequentially release a range of custom parts for the 2014 Honda Jazz (2014 Honda Fit). The car was launched today in the Japanese market in 16 variants, with three powertrain options, four transmission options, in 2WD and 4WD layouts.
Mugen has uploaded a genuine parts catalog which details each and every accessory that Honda Jazz customers can opt for at the dealership, and its suffice to say that the list is exhaustive, at times stretching a bit too far.
Starting with the exterior, the stock bumper is replaceable with a Mugen "front aero bumper" and "front under spoiler". Likewise a side spoiler and front under spoiler, finished in matte black, can be ordered. LED foglights are also part of the additional extras.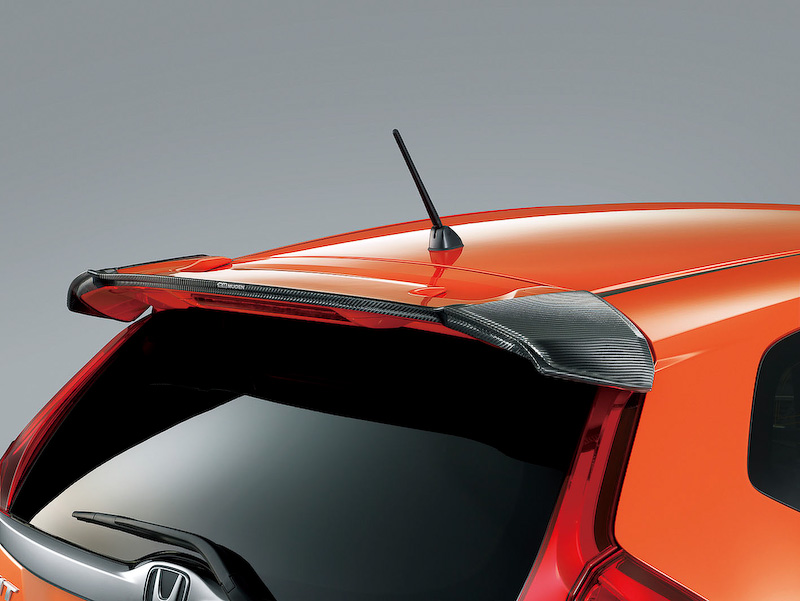 A rear carbon upper wing, sports silencer, sport suspension, custom brake pads ('Touring' for city driving, and 'Sports' for race track driving), custom number plate bolts, exhaust finishers, sport mufflers, 15-, 16-, and 17-inch alloy wheels in single and two-tone colors, LED indicators on carbon door mirrors, and LED rear foglights are some of the other exterior accessories.
Moving to the interior, customers can opt for Mugen semi bucket/full bucket seat made of carbon and stitched with alcantara (full bucket seat weighs just 6.5kg), water temperature/oil temperature/oil pressure gauges (in blue or red illumination) and Mugen floor mats in all-black or black with red border.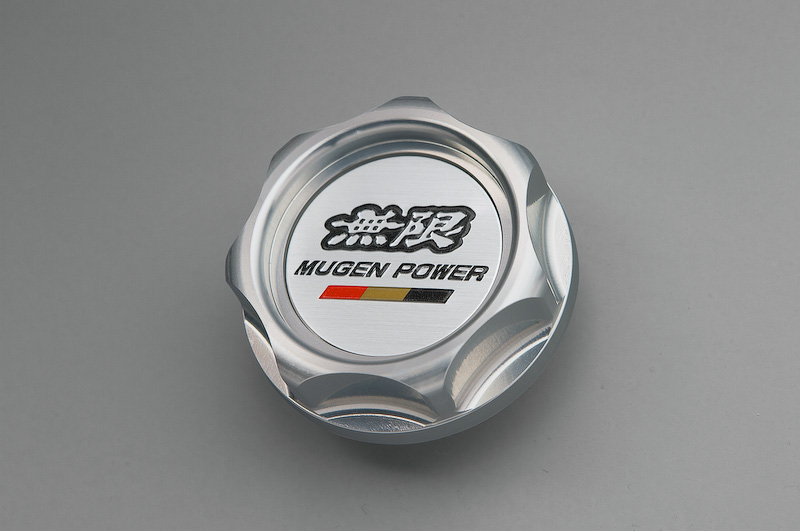 Mechanically, Mugen offers a selection of high-pressure radiator caps, a bottle of high performance brake fluid, two high performance air filters (10% more effective than stock), aluminium oil filler cap in black, blue, champagne gold, red, and silver gray colors, Hexagon oil filler cap in black, blue, champagne gold, silver gray and red colors and custom fatigue-durable brake lines.
Scroll through the gallery below to see the complete Mugen accessory range.
Mugen accessories for the 2014 Honda Jazz