The sleekly styled Honda FCEV Concept which world premiered at the Los Angeles Auto Show last year, was displayed publicly again today at NAIAS 2014. The FCEV features an aerodynamic body and sweeping character lines, previewing the potential styling direction of Honda's next-generation fuel-cell model expected in the U.S. and Japan next year.
The FCEV is the first fuel cell vehicle which has its powertrain packaged into the engine bay. This layout leaves the cabin fully usable for passengers and luggage. The fuel-cell stack on the FCEV can put out 100kW with a power density of 3kW/L. Compared to the FCX Clarity, the fuel cell stack size is down by 33 percent.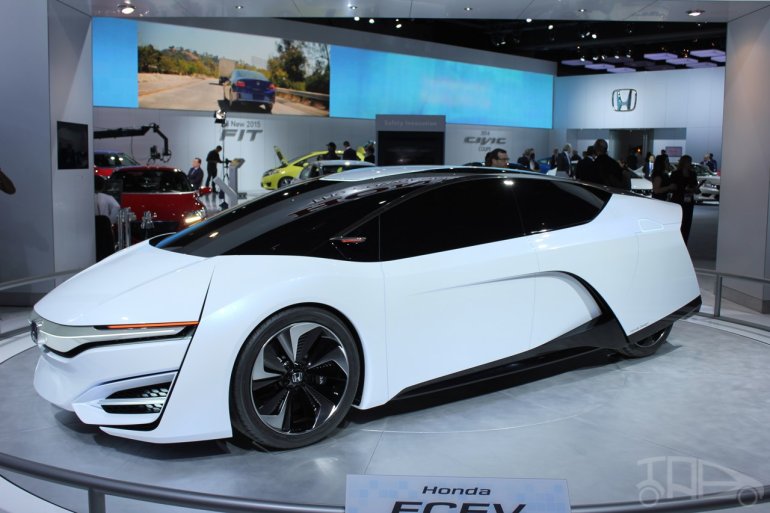 It was announced in LA that Honda's next fuel cell car can travel over 300 miles between fill-ups and refuel in three minutes at a pressure of 70 MPa.
If you'd like to read more about the FCEV refer our posting from the LA Auto Show.
Honda FCEV at NAIAS 2014 - Image Gallery