Will be sold only on a lease sale basis in Japan.
Honda has unveiled the Clarity Fuel Cell hydrogen-powered vehicle at the 2015 Tokyo Motor Show. This all-new production model will rival the Toyota Mirai and will be offered for lease sale in Japan from March 2016. Subsequently, it will also be offered in the European and US markets.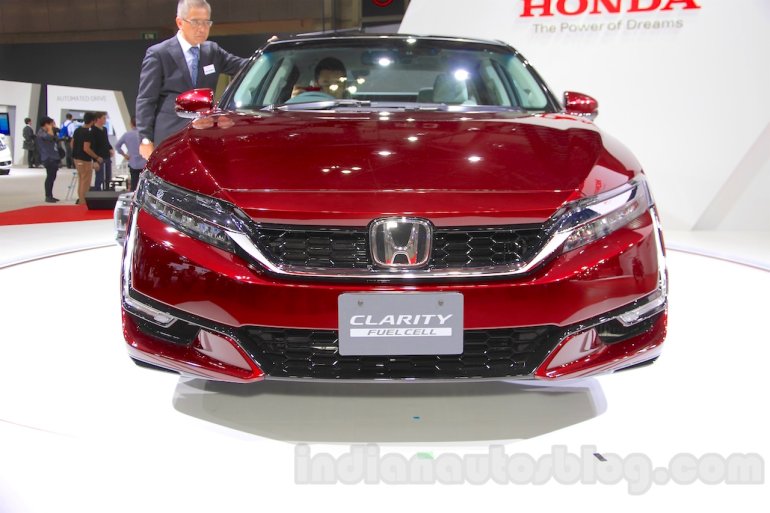 The Clarity Fuel Cell looks like a typical gasoline-powered sedan and offers comfortable seating for five occupants with dimensions of 4,895 mm, 1,875 mm and 1,475 mm in length, width and height respectively. Under the hood lies, not the engine, but a fuel cell unit which has been shrunk by 33% compared to previous versions and yet offers output of more than 100 kW (134.10 hp) and a 60% increase in output density at 3.1 kW/L, claims Honda. The manufacturer says that the fuel cell powertrain is the same size as that of its 3.5-liter V6 engine.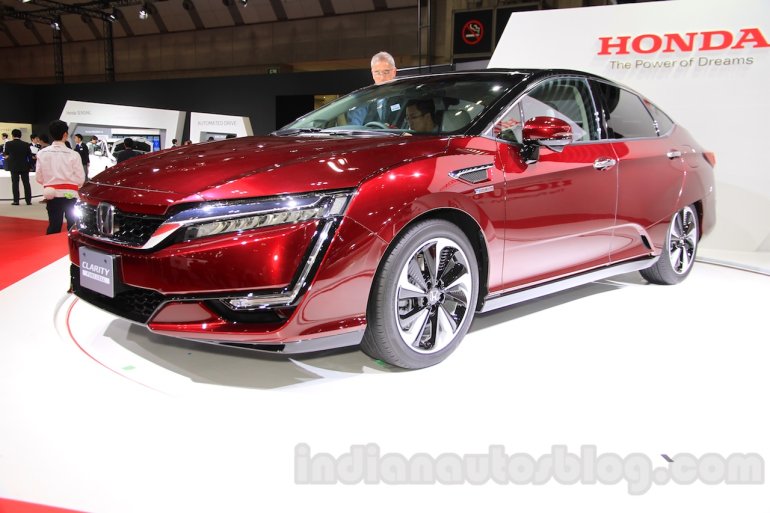 The Clarity, says Honda, has a cruising range of more than 700 km (435 miles) that has been made possible by a 70MPa high-pressure hydrogen storage tank, improving efficiency of the powertrain and reducing the energy requirement for driving.  This tank can be refilled in three minutes, nearly the same time it takes to refuel a conventional internal combustion vehicle. Motivation comes from a high-output motor with maximum power of 130 kW (174 hp).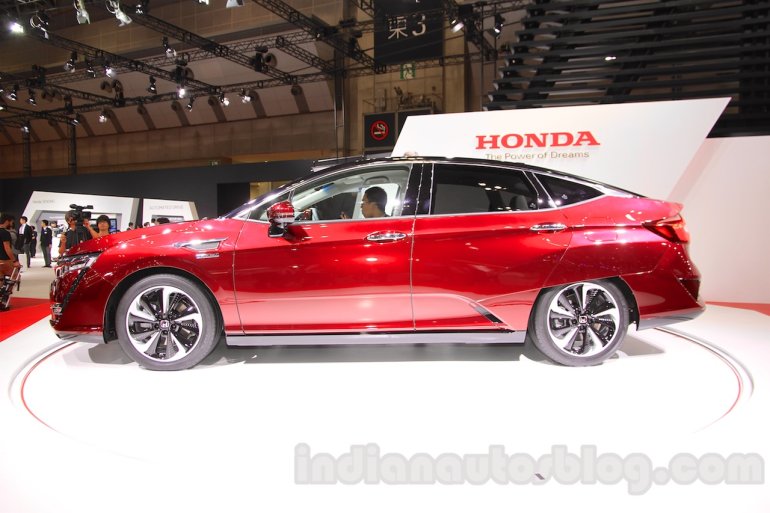 Furthermore, the Clarity can be combined with an external power feeding device called the 'Power Exporter 9000' which serves to transform the vehicle into a "power plant on wheels." This function can especially come in handy in emergency situations; Honda says that the car can supply seven days' worth of electricity to an average household.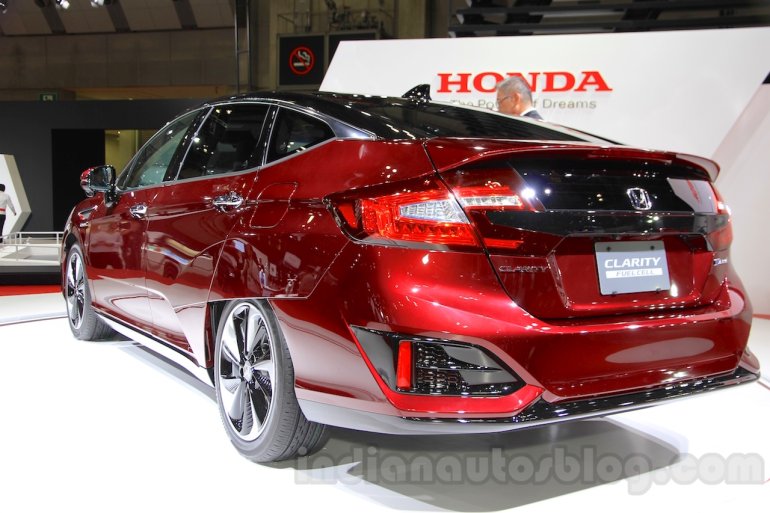 Honda's FCV comes in Premium Brilliant Garnet Metallic, While Orchid Pearl and Crystal Black Pearl body colours. The lease sale price in Japan is 7.66 million Yen (USD 63,630).
Honda Clarity - Press Release
[Slideshare link]