Thinking of buying the Honda City? Currently, there are fabulous offers going on for this particular Honda sedan. And I am pretty sure that you would know the reason as well. Yes, Honda is planning a facelift of the new City. Nothing major changes; just a little nip and tuck here and there.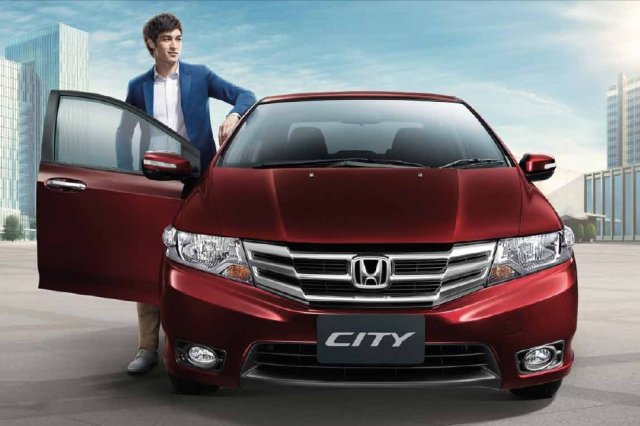 Revised chrome grille, fog lamp housing, wheels and tail lamps are changes that matter most
Now, you might think that "Obviously, the new Honda city will launch at the Auto Expo in January 2012". Well, if such is the case, you are in for a surprise. Honda Siel India has decided to not wait until next year and are planning to launch the refreshed City in mid December.
TheEconomicTimes reports that the new City will have high levels of localization, so expect the City to get slightly cheaper. What to expect in the new City you ask? The new City will have:
A chrome finish to the front grill
Slight tweak to the front bumper
Redesigned tail lamps
Reflectors placed at the bottom of the rear bumper
Inclusion of the ECO meter (à la Brio)
It would be very interesting if Honda manages to retain the current prices of the City while offering these new goodies. I guess we will have to wait till December to find out.
Honda City Facelift Brochure from Thailand
Can't see the brochure above? Head to the Honda City Facelift Brochure page on Issuu.
Source: TheEconomicTimes