Honda's Thailand subsidiary has announced that it will "make history" in the automotive industry once again with the launch of a new "4-door sedan."
The company won't reveal the branding or underpinnings, but it goes without saying that it is introducing the Brio-based sedan that the HQ has confirmed for 2013.
The company recently issued a statement where it describes the features of the car to keep us on the edge of our seats!
Honda Brio sedan features
4 doors
90 horsepower, 1.2-liter, 4-cylinder, 16-valve engine (in short, Brio engine)
Spacious and comfortable cabin
Rear luggage area can hold up to "two golf bags"
Safety devices such as dual front airbags and ABS will be available in all grades
As per Google's translation service of the document, the vehicle will launch in the fourth quarter of this year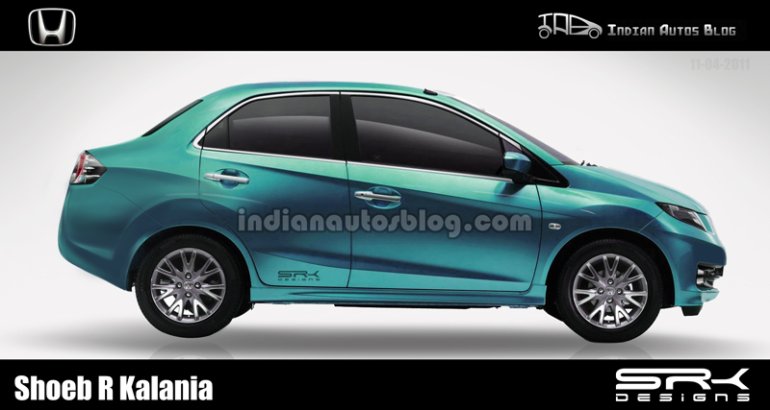 Top Honda India officials have asked IndianAutosBlog.com to expect the Brio sedan's launch to unfold in the next six months. Crucially, the Brio sedan will be the first Honda in India to be powered by a diesel engine. It is codenamed 2TP, and we hope to snap it during on-road trials.
The Brio sedan could also qualify as a small car if the length ducks under 4 meters. The teaser image fails to reveal any design cues, but we're expecting a Brio with a restyled front end, and a boot pasted to its rear.
[Image sourced from Honda.co.th]