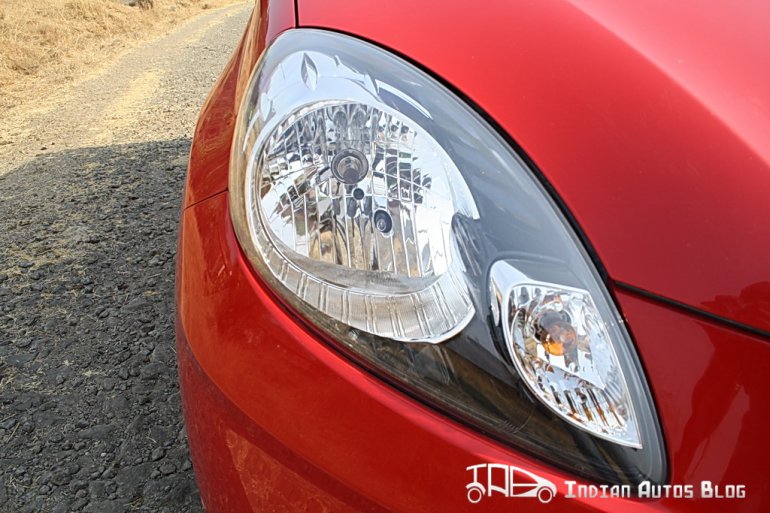 The Honda Brio was specifically developed as an econo-box for emerging economies. It managed to welcome new customers to the Honda family in India. Now Honda has plans to launch it in other countries. It has been already launched in Thailand, an Australian entry looks imminent; but prior to all other nations, it's time for Indonesia to get a taste of the Brio.
However the Honda Brio in Indonesia will be slightly different from the Indian model. The Brio in India comes with a 1.2L i-Vtec engine mated to a manual gearbox.
The Indonesian cousin will get a bigger engine - a 1.3L to be precise - mated to an automatic gearbox.
The 1.3L engine is the same mill that Honda uses for the Fit (Jazz in India) in Indonesia. It produces 99PS @ 6,000 rpm and a torque of 126 Nm @ 4,800 rpm. The automatic gearbox is Honda's tried and trusted continuously variable transmission (CVT) box.
Read our Honda Brio review and test drive
The Brio will be showcased at the upcoming Indonesian International Motor Show (IIMS) in September 2012. It will be assembled in Indonesia with kits imported from Thailand. Four variants will be launched soon after the Auto Expo. The competition would include Nissan March (Micra in India), Mitsubishi Mirage, Kia Picanto (the car relentlessly testing in India), Chevrolet Spark, Suzuki Estilo (Zen Estilo in India) and Daihatsu Sirion.
While the bigger petrol engine is not really required in India right now, the automatic gearbox is very tempting indeed.
[Source: otomotif.kompas.com]