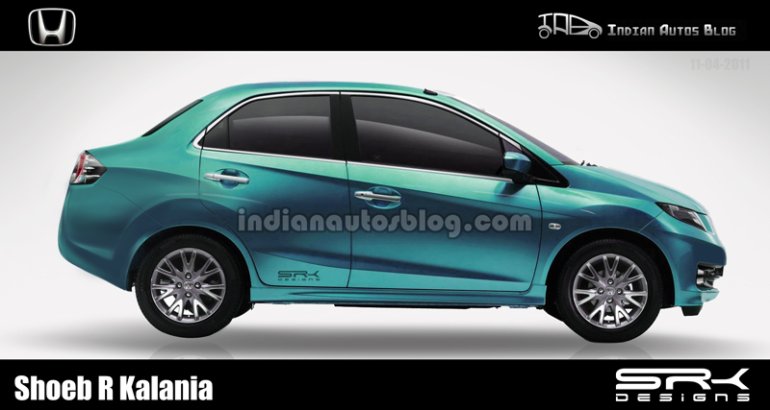 Having lost awful lot of market share due to lack of diesels, Honda India has fast forwarded the development of small diesel engines for the Indian market. The current dilemma is that Honda has a 2L diesel which is too big and a 1.6L Earthdreams diesel which is too expensive. As a result there are no diesel cars from Honda in India.
TheEconomicTimes reports that Honda has fast forwarded the development of diesel engines for India. One can expect the Honda diesels as early as 2013. The article states that the first car to get the diesel engine will be the Brio.
Another juicy scoop that the article reveals is that Honda is developing a sedan based on the Brio's platform codenamed the Honda 2TP which will be released next year. Later, somewhere in October 2013, Honda will come out with the much awaited diesel Honda City. The all new Honda Jazz will be sold with a diesel heart sometime in 2014.
Read more about what to expect from the Honda Brio-based sedan
The Brio, Brio-based sedan and the Jazz will get a 1.2L diesel engine whereas the City will get a slightly bigger and more powerful 1.5L diesel engine, according to this report.
Honda India will invest Rs 3,000 crore of fresh funds of into new products and capacities. The funds will be used for setting up new manufacturing lines at Tapukara in Rajasthan where it also plans to build a components and diesel engine plant.
The new generation Civic (Code - 2HC) and CR-V (2WL) models have been launched in other countries and the next gen Accord (2GA) shown as a concept in Detroit earlier this year, is likely to come out early next year. The duty structure on imported models has resulted in increase of CR-V and Accord prices. The lines at Tapukara could be utilized to assemble these models in the future to avoid further spiraling of the price.
[Source: economictimes.indiatimes.com]