We have been tracking the Brio sedan (codenamed – Honda 2TP) since the day it was conceptualized in Honda's boardroom.
[can't see the video above? Head over to Youtube]
The Honda Brio sedan was subsequently renamed to 'Honda Amaze'.
For the Thai market, Honda will brand the Amaze as a suffix. In India, the name has been revealed as the Amaze without discussing that detail.
Today we also have a video in which Honda has revealed a few more design details of the Honda Brio Amaze.
The Honda Amaze features exquisite design details such as a chromed grill and an integrated boot spoiler with an additional chrome strip above the number plate.
When the Honda Amaze finally reaches Indian shores, it will be Honda's first diesel product in India. It will be powered by a compact four-cylinder with 75PS of power.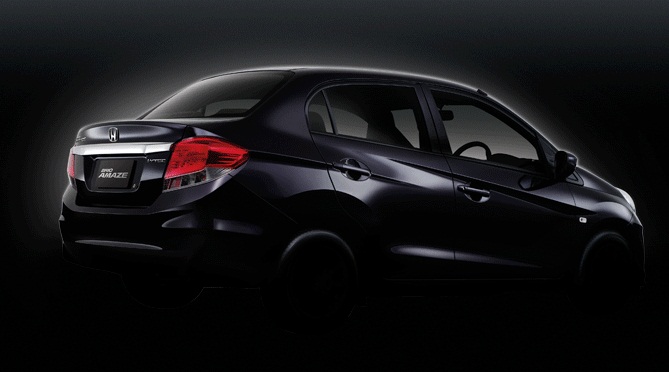 However fret not petrolheads, there will also be a 1.2L with 90 hp on sale for the petrol lovers. A 5-speed manual and possibly a 5-speed automatic will be on offer, thanks to the pro-charity Honda Brio.
Honda has added 26kg to the Brio which has reflected in just a 0.1 second drop in 0-100kph acceleration time, compared to the hatch, through the inclusion of a boot.
For the Thai market, Honda plans to have a 1.2-liter 90hp petrol engine paired to a CVT gearbox. Following the introduction in Thailand and India, the Amaze will also go to Indonesia to capture the market over there towards the end of 2013.