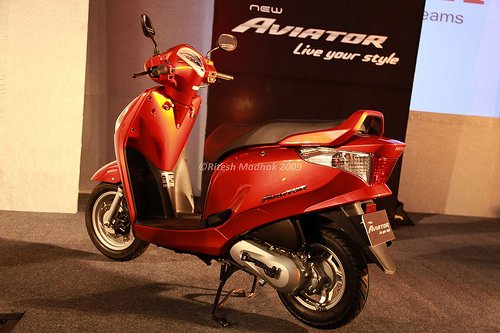 With new engine and added features, the Aviator has improved in departments that matter
Honda Motorcycles launched the new 110cc Honda Aviator with new features like Combi-Brake where front and rear brakes get activated jointly when the left lever is applied, telescopic front suspension to achieve smoother handling, lower vibration and more stable high-speed control.
The 110cc Aviator also has features like viscous air filter which needs less maintenance. A maintenance free battery is also part of the package along with the patented Tuff Up Tube tyres.
You can catch the entire press release by visiting this link.
If you can't see the slideshow above, visit the Honda Aviator 110cc Image Gallery directly.