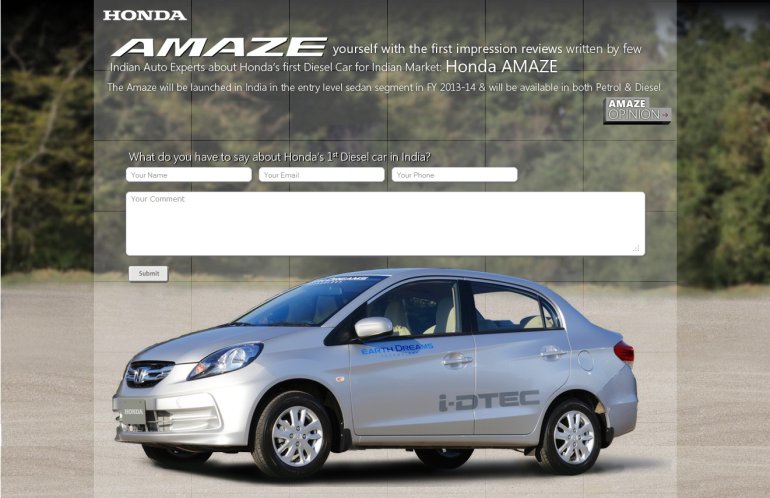 Honda India cannot wait to claw back its market share in the Indian automotive market.
Their messiah for the Indian market is the Honda Amaze – Honda India's first ever diesel sedan – possibly an answer to Honda's every problem in India.
After being unveiled in Thailand last month, Honda India has uploaded a teaser image of the Amaze on their website asking for feedback. You can tell that the Japanese automaker is really excited about the product because the Amaze is less than 6 months away.
To put things in the simplest context, the Amaze is a Brio sedan – a small boot bolted on to the hatchback. The platform has been extended slightly to improve rear seat space. The seats have been bolstered with a new cushion for the comfort of the rear seat passengers.
A small diesel engine was specifically developed for the Indian market with its roots tracing to the 1.6L EarthDreams diesel that is sold in UK on the Civic.
The Amaze will sport a lesser capacity 1.5L i-DTEC diesel engine when it lands in India. For i-VTEC lovers, there will also be a 1.2-liter petrol engine that will deliver close to 20 kmpl.
When the Amaze hits the Indian market, it will take on the likes of Swift Dzire, Indigo CS and the upcoming Verito CS. South African media reports hint at an eventual local inception, while Indonesia will get it soon after India.
[Source: amaze.hondacarindia.com]