Targeted at students, working women, professionals and senior citizens.
Hero Electric, which has its headquarters in Delhi and manufacturing plant in Ludhiana, has launched a new electric scooter named E-Sprint. Certified by ARAI, it falls into the higher speed segment of the company's sizeable portfolio of electric scooters, with a top speed of 45 km/h. It has two drive modes, power and Eco, which claim a range of 65 and 80 km respectively.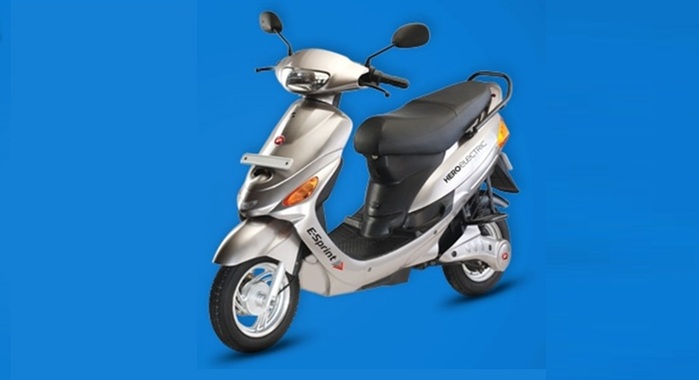 The salient features of the E-Sprint include 48 V/33 Ah battery pack, multi-stage float and boost IC charger, an 800 W motor with peak power output of 1200 W, gradeability of 7 deg, 10-inch wheels, puncture resistant tube (optional), anti-skid brakes, telescopic fork upfront, 150 mm of ground clearance, 106 kg of kerb weight, PC head lamp, anti-theft alarm, and a mobile charger.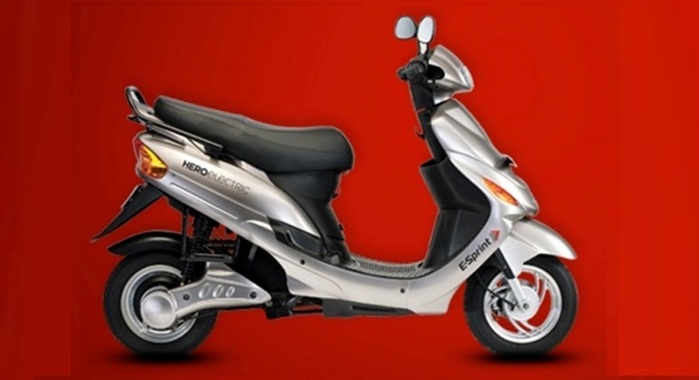 The company says that the E-Sprint's brushless DC motor with 46 magnetic poles is water-proof, and has a low electro-magnetic interference which ensures a noiseless and smooth ride. The motor is said to be highly responsive, courtesy of a 24 MHz high-speed electronic controller with 12 MOSFETs that warrants minimum signal loses.
The price of the Hero Electric E-Sprint in Delhi is INR 54,090. It is available in four colours - Red, Grey, Silver and Black. The E-Sprint is the seventh electric scooter in the company's lineup which includes two electric bicycles as well.