As the situation stands today, Toyota is the leader of the global automotive market. General Motors comes second and Volkswagen is third in the overall rankings.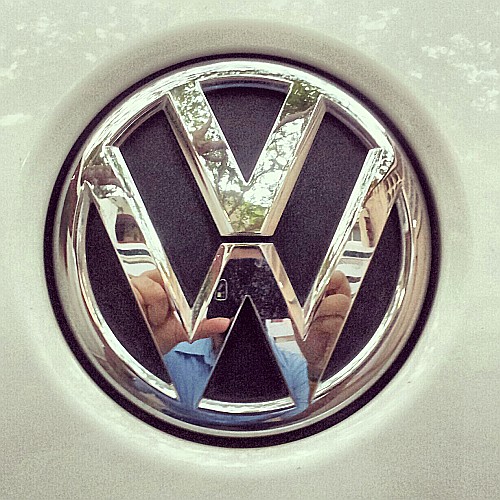 So for a layman Toyota is the leader for all things automotive. But, as is with these things, that's not the full picture because the devil lies in the details.
You see, a vital part of being a leader is to have followers. Sadly, no automaker is following Toyota or GM for that matter. Everyone wants to do what Volkswagen is doing and for very good reason.
Volkswagen's steady march towards the numero uno position has been one of the most strategic moves we have seen in recent times. Three years back, Volkswagen announced that it has plans to become the number one automaker in the world. The German automaker predicted that it will achieve its target in 2018 and so far the progress has been strong and steady.
It is almost certain that Volkswagen will dethrone GM next year because it came very close in 2012. GM does not have any concrete strategy for the future because it is still recovering from its bankruptcy. Toyota may be considerably ahead of Volkswagen right now but the Japanese automaker is losing steam rapidly. In a survey conducted by KPMG, 81 per cent of car industry executives expected VW to gain the top position as early as 2016.
So what has Volkswagen done right so far? Here is our analysis –
The whole saga began in 2007 when CEO Dr. Martin Winterkorn took charge of Volkswagen. He drew up plans to make Volkswagen the most dominant force in the automotive sector. Together with Ulrich Hackenberg, Volkswagen AG's development leader, Winterkorn laid the foundation of Strategy 2018.
Strategy 2018 is a €50bn plan to systematically dethrone GM and Toyota from their fortress. The strategy is a diverse mix of products, markets, brands, production techniques and manufacturing operations across the globe.
The strategy has been so successful that Volkswagen has started work on Strategy 2022.
This is perhaps the biggest weapon in Volkswagen's arsenal. While platform sharing is not a new concept in the automotive industry, Volkswagen's 'mega-platform' concept is definitely unique.
The MQB platform, a brain child of Ulrich Hackenberg, is essentially a 70 billion dollar bet that will either successfully make or completely break Volkswagen.
The idea is to use one modular platform across different brands and different vehicles to promote standardization of manufacturing process. This will lead to better purchasing power, lower manufacturing costs, flexible production cycles and increased affordability for the customers.
Almost all cars from the VW Group portfolio will be based on the MQB platform in the future. There will be 60% standardization across all VW brands by 2018.
It is indeed a risky bet because if one part fails in any car, VW is potentially looking at the largest recall in history. But the benefits far outweigh the risks.
It was indeed far-sightedness of VW to establish its China operations almost 30 years ago when China was still struggling with poverty.
As the things stand now, China is the second largest auto market in the world and Volkswagen has definitely secured the early mover advantage.
Being the leader in the Chinese market has not only helped Volkswagen to boost its top margin but also to mitigate the slowdown of the European markets. Where most major European  manufacturers such as Fiat and PSA are struggling to sell cars in the European markets, Volkswagen is not worried about the market at all.
In fact, Volkswagen is on a expansion spree and plans to add 10 additional manufacturing facilities in the coming years. VW is still focused on China where it plans to boost output by 60 percent by 2018 and build 7 new factories.
Volkswagen has also learned from its past achievements. Hence, the German automaker now wants to aggressively focus on other emerging markets such as Brazil, India and Russia. As these three markets are value-driven, Volkswagen plans to create a new ultra cost range of cars specifically for these markets.
Volkswagen has understood the value of 'Premium' badges. A simple analysis of the Volkswagen's sales and profits for 2012 tells us that most of Volkswagen's profit is coming from premium brands such as Porsche and Audi.
Let me explain -
Brand Volkswagen sold 5.7 million cars and made a profit of £3.1 billion. So the profit per car stood at £550. Audi sold 1.5 million cars and made profits of £4.7 billion, so the a profit per car stood at £3,000. But is there such a big difference between let's say a VW Passat and Audi A4? Not really.
Both cars are based on the same platform and deliver more or less the same performance/features/comforts. What you are really paying for is 'the badge'.
Volkswagen understands that people like to pay more for premium products. Thus, it is pushing Audi to dethrone BMW to become the number one brand in the luxury car market. Volkswagen is also pushing Skoda and Seat further up the value chain so even they can boost the profitability of the group. While Skoda has shown signs of a promising future with launches such as the Yeti and the Superb, the future of the Seat brand is a big worry for VW.
Ask a stock market trader and he will tell you "When the market falls, you buy". Volkswagen is approaching the current economic gloom with a similar strategy.
As most automakers curtail their spending and brace themselves for an uncertain future, Volkswagen is on a spending spree. Volkswagen has plans to invest 50 billion euros in the next three years in developing new vehicles, inventing new technologies, building new factories and even buying new brands.
Although Volkswagen is following Strategy 2018 quite religiously, the German automaker has shown excellent level of flexibility in its plans. When Nissan decided to revive the Datsun brand to tap the demand for low cost cars in emerging economies, Volkswagen very swiftly responded to the challenge. Hardly any automaker has shown such receptiveness and flexibility to such future demand.
At the end of the day, Volkswagen is a car company and the only way it will survive is if it builds better cars.
Volkswagen is heavily investing in developing new cars for potential customers. Over 60 new models based on the MQB architecture will see the light of the day by the end of the decade.
Volkswagen has also realized that future cars need to eco-friendly. Thus, the VW group is heavily investing in hybrids, EVs and fuel cells to make sure that the new vehicles are future ready.
The German automaker has also realized that in the future, people will demand more crossovers, coupes and other such exciting body shapes. Thus, heavy investment is directed towards developing new and unique body styles that will keep the consumers visiting the VW showrooms.