Our team member Shoeb R Kalania (SRK as we are used to calling him) celebrates his 22nd birthday today. To auto enthusiasts who get their updates online, SRK is a household name.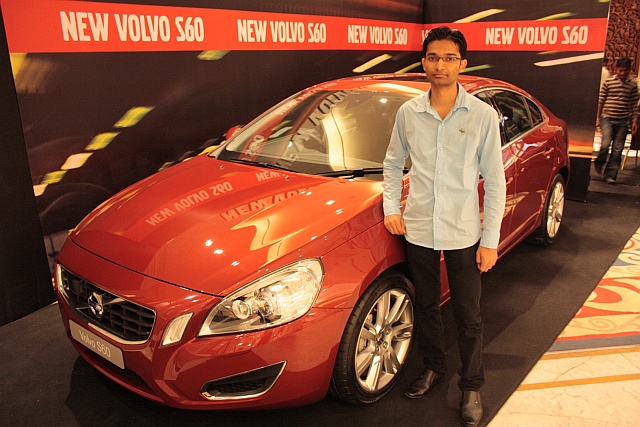 A shy Shoeb poses with the Volvo S60 during the Mumbai launch
His passion for art, limitless imagination and the ability to decipher camouflage not only gives auto companies in India some headaches but also a lot of food for thought.
Over the last two years many of Shoeb' renderings from IAB have appeared on international magazines and blogs. We've even spotted his work on a popular TV channel recently which sadly didn't bother with the credit.
Recently Shoeb's work on the Mahindra W201 caught Mr Anand Mahindra's eye. An intrigued Mr Mahindra tweeted "All this speculation from these 'auto-sleuths' is wonderful!."
Please join me in wishing my talented team member a very happy bday.
Best Regards,
Shrawan Raja