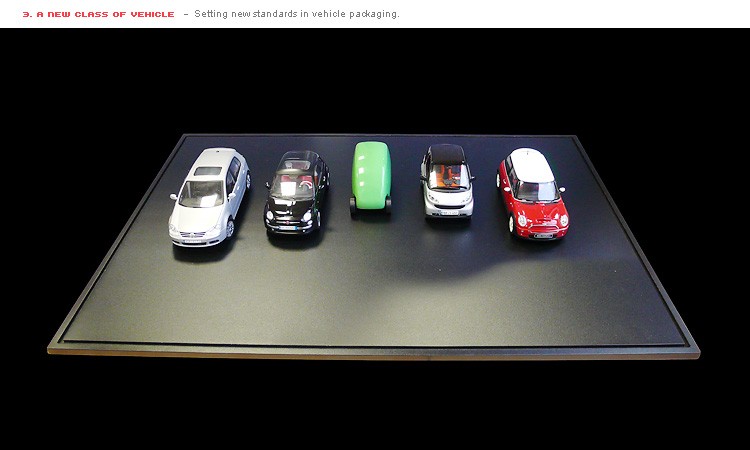 The revolutionary T.25 that we had featured a few days ago, is just a few weeks away. The car which aims to revolutionize the way we drive will be shown for the first time as a prototype very soon. Reports say that the car has been officially shown to franchisees for the first time this week.
More than a dozen international companies have already signified their interest. This says a lot about this small car which we think is the Tata Nano's British equivalent. Read our earlier article here.
Gordon Murray-
Most of our potential clients are large, successful businesses with strong brands, but only a minority are established car manufacturers, and we're quite content with that. Our theories and processes are ideal for investors with a clean slate who are getting into cars for the first time
Gordon Murray's vision of flexible and freedom is what the T.25 signifies. His philosophy that cars must quickly become smaller, more frugal, more space-efficient and easier to build if drivers are to preserve today's ability to drive anywhere at will. The car aims to do all this and then some. Expect this to be the next British small classic after the Mini.
Gordon Murray T.25 Image Gallery
The entire design was completed at the Gordon Murray Design studio near Guildford, Surrey. Potential customers will be shown the full sized models that you can see in the pictures here. The first running prototypes are expected to be running in a few weeks time.
The car is smaller than even the Smart For Two and is powered by a mid placed 3 cylinder petrol engine that drives the rear wheels. It is lighter, frugal and can carry more load than the smart and the Toyota iQ.
The Murray blueprint is based on a car manufacturing method, titled iStream, that decreases costs by ridding big stamped parts and tenders remarkable model flexibility from simple base mechanicals. Murray estimates that an iStream factory needs to be at most about one-fifth the size of a standard car factory.
Source : AutocarUK