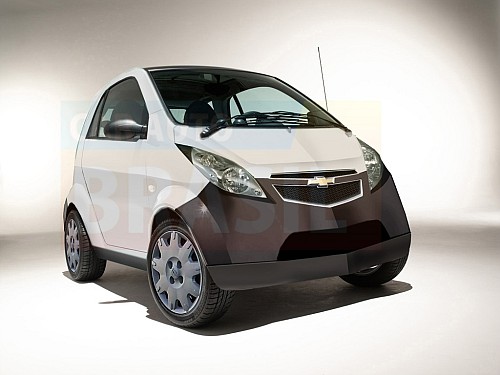 Could the Chevy EN-V concept use design language applied on the Nano slayer?
GM has announced it will showcase the EN-V concept (Electric networked vehicle) in Shanghai day after tomorrow which comes out of a partnership between GM and SAIC.
Technology in these cars allow them to interact with each other and share vital information such as traffic status and accidents on routes.
GM will also showcase the new EN-V concept at the SAIC-GM Pavilion during World Expo 2010 Shanghai from May 1 to October 31
The importance of this concept according to us is it might provide clues on how the Tata Nano slayer from SAIC could look like. The car will be powered by electricity and hence will improve air quality, which is a major issue in a country like China. As these are smart cars, they will reduce the stress during driving.
GM will introduce the small car that will be their entry-level car in about two years time. The SAIC engineers, according to reports, are working on this vehicle currently in China.  As the car debuts as a concept with electric technology, REVA's electric powertrain could be made use of in the Indian version.