Will replace the Hyundai Equus full-size sedan.
Ahead of its reported launch in Korea as the Genesis EQ900 on December 9, the all new full-size luxury sedan from Hyundai's new luxury brand, Genesis, has now been spotted undisguised for the first time, courtesy of ForoCoches user "Sr_Blublu".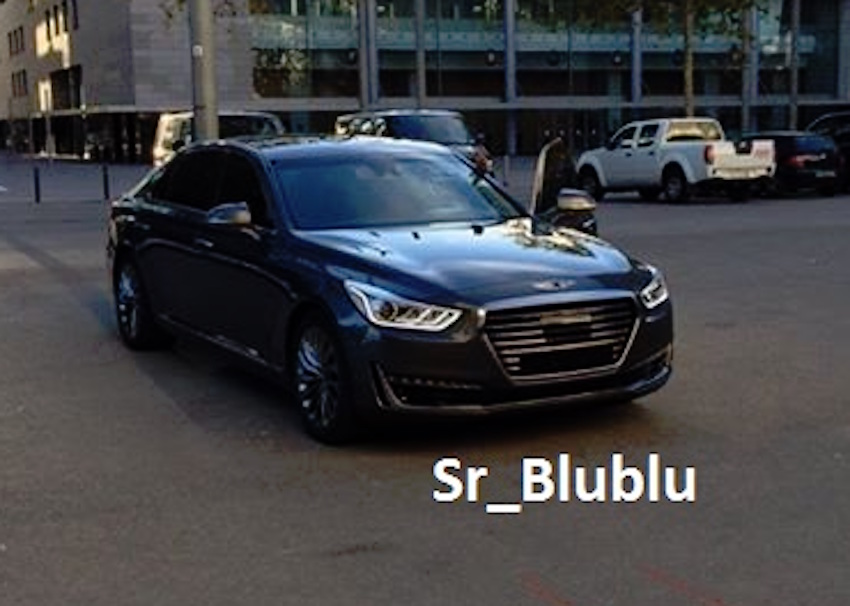 The exterior of the Genesis EQ900 (or Genesis G90 for international markets) was previewed by official sketches released on November 13, revealing an exterior design that borrows influence from the Hyundai Vision G Coupe. Characteristic to Genesis products are the large hexagonal grille, angular window line, LED taillamps and bold chrome accents.
The Genesis G90 measures 5,205 mm long, 1,915 mm wide, 1,495 mm high, and has a wheelbase of 3,160 mm, while a long wheelbase version is 5,495 mm long with a wheelbase 3,450 mm. Hyundai states the 51.7 % of the G90's structure is made of advanced high-strength steel, which is 10 percent lighter and twice as strong as normal steel.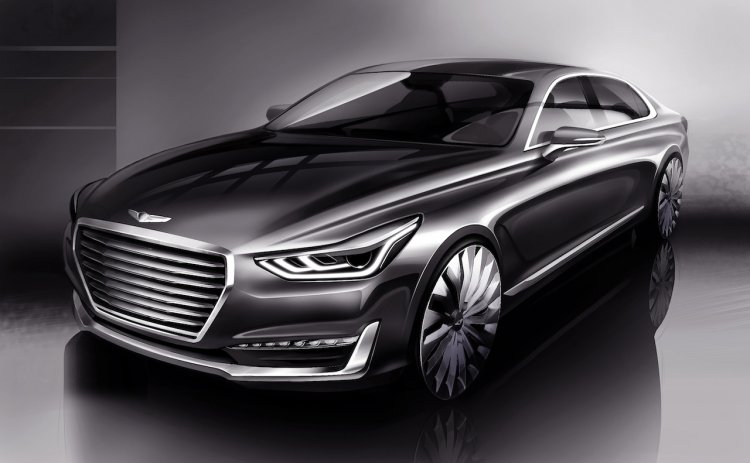 As for engine lineup, it is confirmed to include a 3.8-liter Lambda V6 GDi with 334 hp and 40.3 kg.m, 3.3 Lambda V6 Turbo GDi with 370 hp and 52 kg.m, and a range-topping 5.0 Tau V8 GDi with 425 hp and 53 kg.m. All variants are paired to an 8-speed automatic gearbox and gets the HTRAC AWD system as standard.
Genesis is Hyundai's answer to brands like Infiniti and Lexus, which are respective spin-offs from Nissan and Toyota. The Genesis EQ900/ Genesis G90 is the first of many products to come, which include Genesis G80 and Genesis G70 sedans in the near future, along with SUVs and 2-door sports coupes.
Hyundai Genesis - Image Gallery (Unrelated)