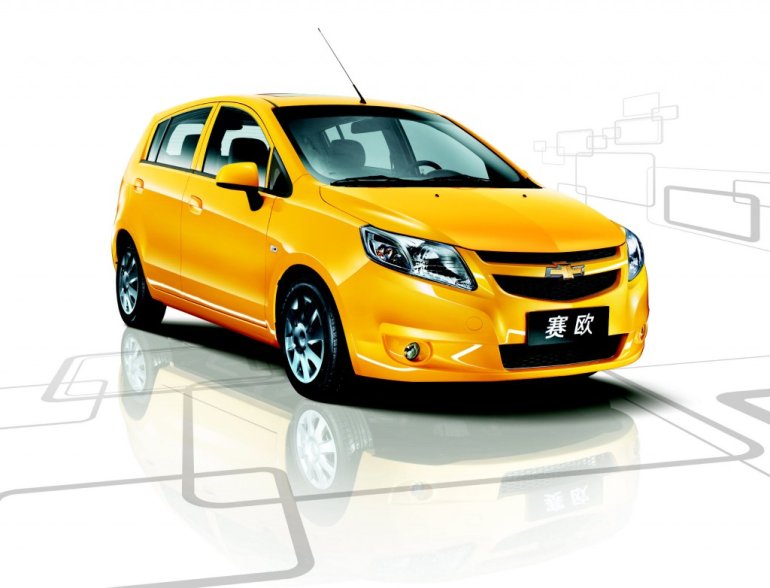 Thanks to Tycho, we're able to bring you a development on the India-bound Chevrolet Sail.
Tycho reports that General Motors is developing an electric variant of the Chevrolet Sail hatchback in China. While there are no technical details to share, we can safely expect a powertrain meant for maximum range and modest power.
That brings us to the question - Will GM India use the e-Sail as a replacement for the defunct e-Spark project?
The Sail is a much bigger car compared to the Spark. The Spark's localized well and the battery packs and motors were supposed to come from REVA which was based out of Bangalore. The Sail however, comes from China and the Indian government doesn't see Bangalore in the same way as Beijing. The duties will be higher and GM would lose out on the pricing front.
The Sail was developed by GM China and the Pan Asia Technical Automotive Center (PATAC) – a 50-50 joint venture between General Motors and its Chinese partner SAIC. It comes fitted with a 1.2-liter and 1.4-liter petrol engine that is mated to a 5-speed manual transmission.
GM has said that it will bring out electric vehicles for India through its in-house program in the next few years. The launch of the e-Sail can serve as a probe testing local waters to more affordable electric cars from GM in the future.
GM India, what are you thinking?
Source - The Tycho