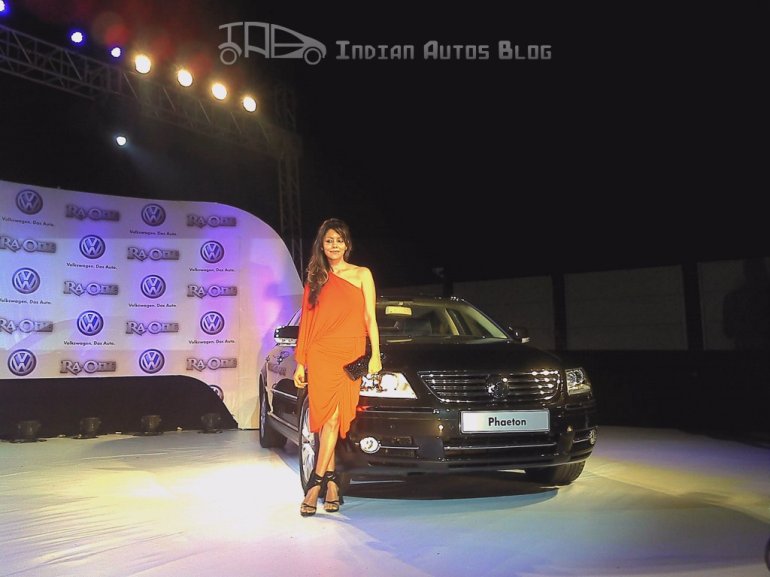 Volkswagen is conducting a special press conference in Mumbai this evening to celebrate the association of the German brand with the upcoming SRK (for once its not Shoeb R Kalania !) flick RA. One.
An overwhelmed Volkswagen India presented keys to a new brand new Phaeton model to Ms Gauri Khan, producer of RA. One and SRK's better half. A new Phaeton costs over 80 lakh rupees and competes with the likes of the BMW 7 Series, Mercedes S-Class and Jaguar XJ.
It was revealed today that King Khan drives a yellow VW Beetle in the movie and the Touareg SUV plays an important role as well. It features on the trailer where G-One (SRK's character) arrives in time to save the heroine (Kareena Kapoor) and a child from a Touareg spinning out of control. The Volkswagen carlines are a prominent feature throughout the movie.
Shahrukh Khan is undoubtedly the brand ambassador of Bollywood and when he's not shooting, he's usually found relaxing in the rear seat of his BMW 7 Series. Recently Shahrukh and Gauri where spotted driving out of their home in Bandra in a BMW 650i. Shahrukh could not pose with the car as he is Hyundai's brand ambassador in India.
Once the buzz around RA. One settles down, Shah Rukh will start promoting his next movie Don 2 which hits the box office during Christmas.