The Golf R Touch Concept was an example of the interior on future VW cars.
At the 2015 Frankfurt Motor Show, Volkswagen's head of development Heinz-Jakob Neusser disclosed to Caradvice that, interior of future cars from the company will likely be completely devoid of buttons.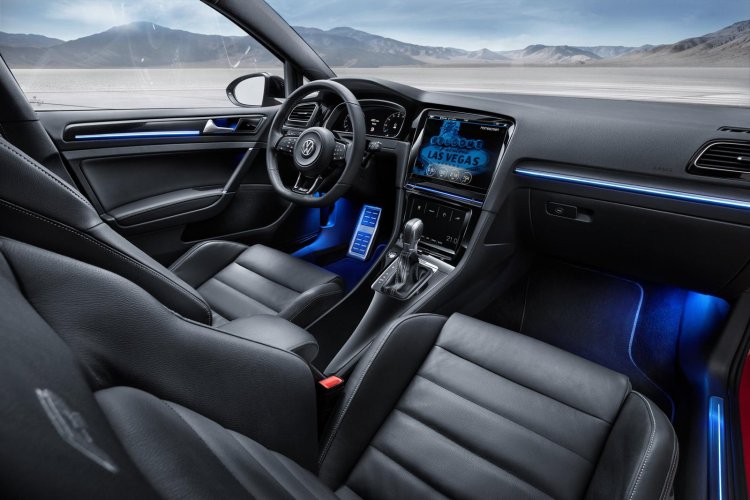 Neusser said that all the functions will not be controlled by touch-like interface seen inside the Tesla, rather, the driver of future Volkswagen cars will interact through touch, voice and gesture. This combination would result in a more intuitive experience and there are certain functions that work especially well with a particular type of interaction. For example, navigation functions work best with voice control rather than touch or gesture control, he says.
Volkswagen development division's head honcho said that the idea was "to get a system that resulted in minimum driver distraction while the vision was to have a switchless car." Volkswagen demonstrated its progress with this vision by showcasing the Golf R Touch concept at the Consumer Electronics Show (CES) earlier this year.
The concept featured two screens, the primary touchscreen display was 12.8-inch that was located on the dashboard and was used to control media and navigation. Below this screen was given a slider bar that gave the driver gesture controls to some functions. The secondary screen of 8.0-inch width placed below was used to manage climate, ventilation and audio systems.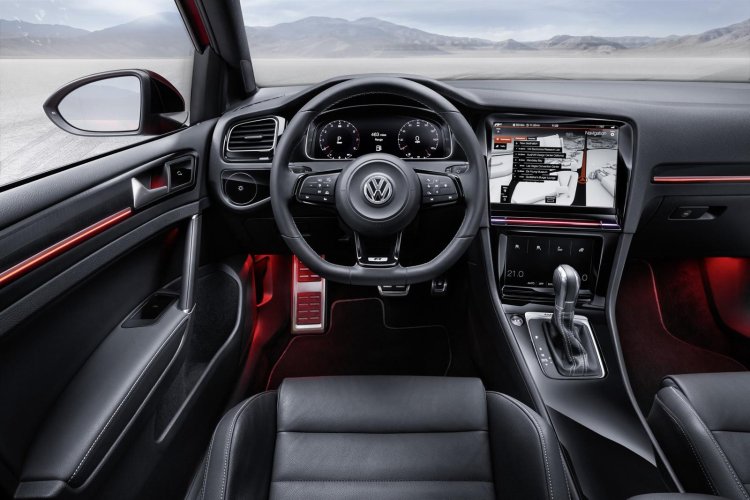 The Golf R Touch also had a gesture sensor mounted in the sunroof headlining and gave the driver as well as the co-driver the ability to change audio tracks, adjust volume and open/close the sunroof by using various gestures like the twisting, turning or waving of the hand.
Neusser added that there are still some situations that mandate the use of knobs or dials, referring to off-roading. He said that the response to the Golf R Touch so far had been positive.
[Source: CarAdvice]