After countless spyshots and reports of the next generation 2015 Ford Ka (which is also the 2015 Ford Figo), press shots of the concept have leaked on the internet.
In fact, Indian Autos Blog reported over the weekend that Ford will have a major announcement to make on November 12th in Brazil, and our speculation turned out to be right: Meet the all new 2015 Ford Ka Concept.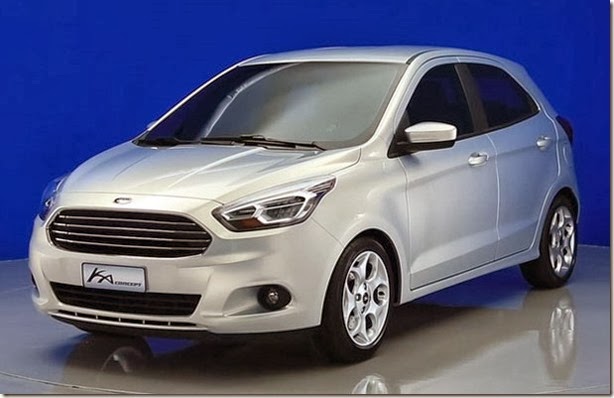 Before we talk about the design, here are a few facts about the Ka Concept. This is the second One-Ford product to be developed and engineered by Ford's Brazilian R&D team (the first product was the EcoSport).
The platform however, is that of the current Figo, which in turn is based on the previous Mk5 Fiesta. Our Brazilian friends who attended the presentation report that Ford will offer several features to meet the needs of consumers in different markets.
On to the design of the new Ka Concept now. While Ford wishes to call it a 'concept', do not be fooled for this is the production version, with production wheels, bumpers and wing mirrors (maybe the LED headlights wouldn't feature in the production car).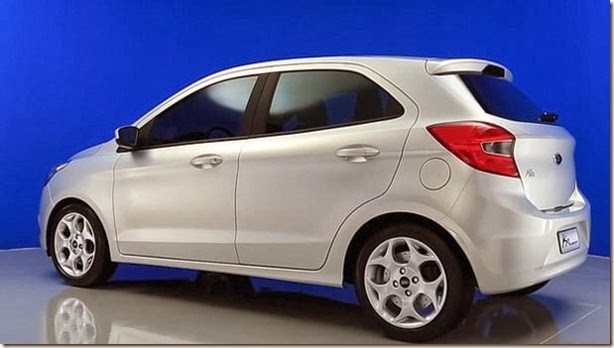 Speaking about the headlights, they seem to be inspired by the Ford Escort concept which was shown at this year's Auto Shanghai in April. The grille on the other hand, a faux pass at Aston Martin maybe, is a clear indicator that this is a modern day Ford. Even the shutline of the bonnet (a straight and flat line) resembles modern Fords such as the new Mondeo, refreshed Focus and Fiesta.
Though we don't usually speak about wing mirrors, the Ka Concept seems to sport mirrors dangerously similar to the VW Polo/Vento!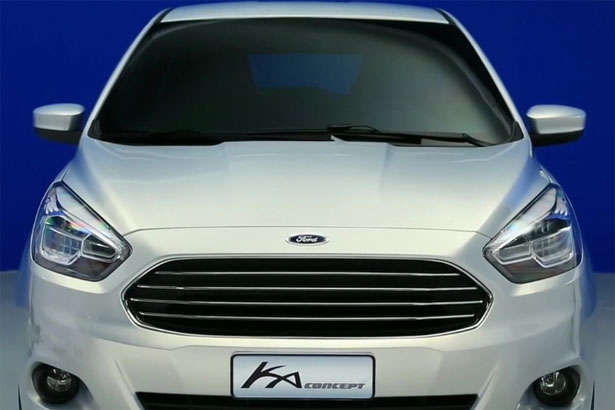 The overall size and stance of the Ka Concept hint that its a Grand i10 rival. Though other details about the Ka Concept remain undisclosed, we know that at least one EcoBoost engine (1L displacement) will be on offer, while the diesel variant could get the 1.4- or 1.5-liter DuraTorq engine, both of which are available and localized in India.
The first market to get the new Ka would be Brazil, where production is expected to kick off by the middle of next year.
Ford Ka Concept - Image Gallery
[Source - Novidadesautomotivas.blog.br]