The launch of the Ford EcoSport has had an immediate bearing on the company's sales sheet. In July 2013, Ford registered a sale of 12,338 units (wholesale), its highest monthly sale in history.
In the domestic market, Ford did 7,867 units which is a 48% improvement compared to last year. Exports stood at 4,471 units (Figo and EcoSport), an improvement of 114%.
Ford said in its press release that exports of the EcoSport to South Africa, Mexico and Aruba are underway. With 30,000 bookings and counting, Ford India has a tough job ahead of putting enough models in Indian dealer yards while responding to the calls of the export markets where the mini SUV boom is waiting to happen.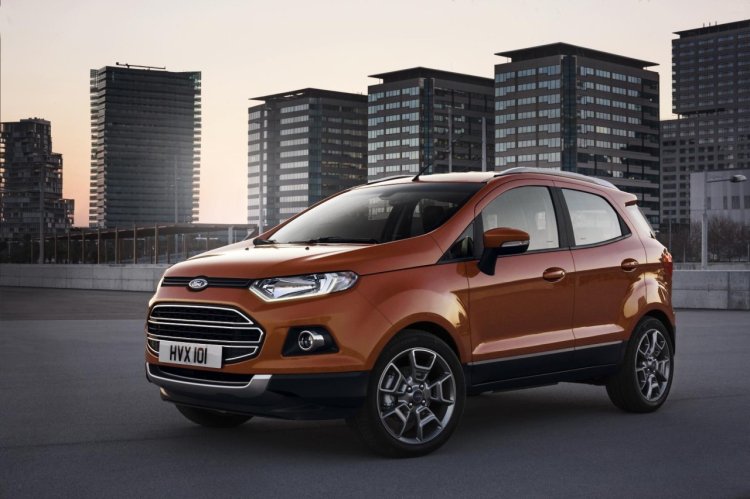 Ford India's dealers are already asking customers to wait for up to six months for some variants. Petrol powered cars demand a longer waiting period as the supply is short, since a majority of the capacity has gone for the diesel variants. Ford's Chennai plant has a flexible engine line which can adjust the ratio depending on the market requirements.
Another reason could be the Ecoboost engine which is imported from its German engine plant. Reports in the European media suggest that the facility isn't able to produce enough number of engines to meet the worldwide demand for this motor. Ford had announced that it will hence double production of the 1L engine from mid-August.
According to a recent newspaper report, Ford India will address demands from 40 markets which includes the whole of Europe, parts of Asia Pacific and Africa. Until the plants in Thailand and Russia are operational, Ford's Indian factory, all alone, will have to attend to the needs of the global markets where the EcoSport is not produced.