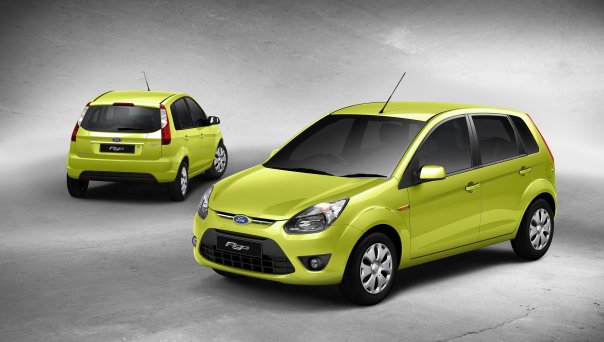 Ford India is having a great time in the Indian market with the astounding success its small car offering, Figo. The Ford Figo's sales have been growing steadily since the day it was launched and now the hatchback has replaced Tata Indica as the 5th largest selling car in India.
The Figo has put Ford India in the 'Top 5' for the first time in India. These are signs of good times ahead for Ford. The Tata Indica which has been within the 'Top 5' regularly for the last ten years has been (finally) beaten by Ford's new entrant.
Nigel Wark, Executive Director (Marketing, Sales & Service), Ford India -
Our object was to go after providing a high value for money product in the marketplace and that has grown Ford's reputation here. Figo was a big step as it helped Ford Motor Co. to get away from the niche to the mainstream segment. We are not complacent (after getting in to the top five), we will seize this opportunity by continuing to boost dealerships and increase service network.
Ford India is not likely to rest with the success of the Figo and is planning to get even more aggressive in India. The American car manufacturer is planning to launch 8 new models in the next 5 years and would be rapidly expanding its dealer and service network.
The Top 5 September 2010:
1. Maruti Suzuki Alto - 30,000 units
2. Hyundai i10 - 14,000 units
3. Maruti Suzuki Swift - 11,500units
4. Maruti Suzuki Wagon R - 11,000 units
5. Ford Figo - 6,465 units
Source: mydigitalfc