After struggling for over two decades in India, Ford has finally given up on its independent operations in the country and has decided to move into a joint venture with Mahindra. Ford's native rival, General Motors, which made its presence felt in India for over two decades, ended its Indian operations in late-2017.
Mahindra and Mahindra Limited and Ford Motor Company have signed a definitive agreement to go into a joint venture which is aimed to develop, market and distribute future Ford vehicles in the country. Mahindra will own a 51% controlling stake, while Ford will own the remaining stakes. The American car giant will transfer its India operations to the joint venture, this also includes its personnel and assembly plants in Chennai and Sanand. It will retain the Ford engine plant operations in Sanand along with the Global Business Services unit, Ford Credit and Ford Smart Mobility. Mahindra will invest INR 657 Crore, while Ford's contribution will be INR 632 Crore, in the JV which have a likely equity value of INR 1,289 crore. The enterprise value is said to close in at INR 1,925 Crore. The transaction is expected to conclude by mid-2020, after which the venture will become operational.
"Mahindra and Ford coming together is a testament to the long history of cooperation and mutual respect between the two companies. Our combined strengths – Mahindra's expertise in value-focused engineering and its successful operating model, and Ford's technical expertise, global reach and access to future technology – are a potent recipe for success. At its core, the partnership will be driven by the shared values of both companies, which are focused on caring for our customers, associates and our communities," said Anand Mahindra, Chairman, Mahindra Group.
Ford's future platforms for global models won't be suitable for India. The company will have only five global platforms in the future, a RWD body on frame architecture for trucks and large utilities; a unibody FWD architecture (C3); a commercial vehicle architecture, a commercial van unibody body architecture; a rear wheel drive unibody body architecture; and a battery electric vehicle only architecture. India is a market where the customers' willingness to pay is at a price band that Ford can't satisfy with these five global architectures, and hence Ford has joined hands with Mahindra to co-develop entirely new vehicles for India and other emerging markets across the globe.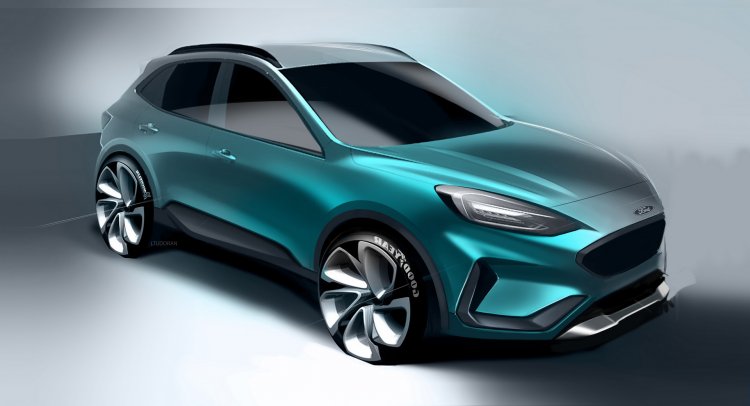 Also Read: Made-in-India Ford Figo Sedan (Aspire) scores 4-star rating at Latin NCAP
The JV is expected to churn out three new utility vehicles for the Ford brand, the first of which will be a C-SUV which will utilise Mahindra's product platform and powertrain. Furthermore, the JV will focus on co-developing EVs. The JV will also prove to be a catalyst for the growth of both the brands in emerging markets, which are pacing at double the rate of the global industry. Mahindra will utilize Ford's brand distribution network in global markets to extend its support on an international level. Hence, Mahindra's export potential will improve majorly in the future.