Ford India along with the help of the online media has successfully managed to create insane awareness of the upcoming Ford EcoSport compact SUV. It was showcased at the 2012 Auto Expo and then went on a shopping mall tour across the country. Many of the lucky people among us have caught a glimpse of the concept version in flesh.
While we have seen the exteriors of the Ecosport, Ford has successfully managed to hide the interiors from the media and general public. Most of display setups were planned in such a way that the interiors remain a mystery to the audience. The concept of EcoSport was always placed above a tall platform along with tinted windows to keep the peepers away.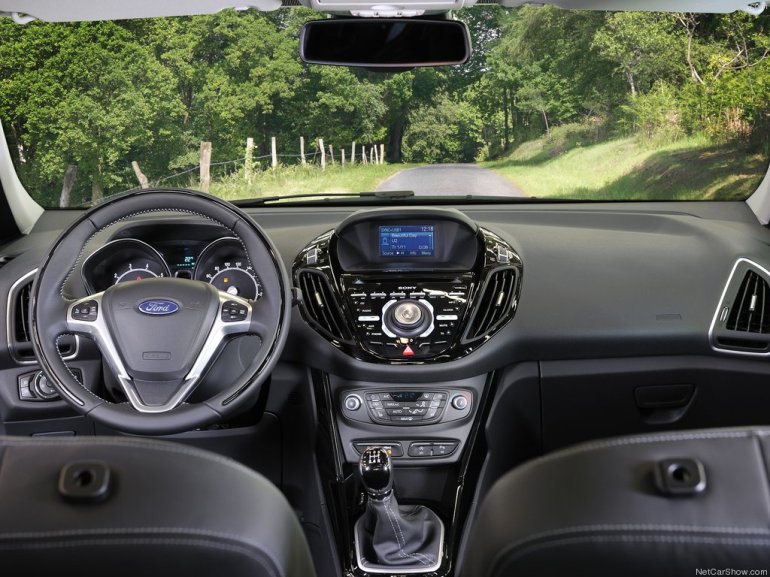 So no one till date have seen the interiors of the Ford EcoSport i.e until now. Our friends at auto.qq.com  have successfully nabbed a shot of what the Ford EcoSport has to offer on the inside. Yes, we know that the image doesn't reveal much because most of the dashboard is covered.
However, you can figure out that the EcoSport will have a Fiesta-inspired steering wheel a center console similar to the B-Max unveiled at the Geneva Motor Show (inset). The interiors will be a combination of black, grey and some chrome (again on the lines of the Fiesta).
While the current image doesn't reveal much, don't worry our eyes are on the lookout for more spyshots. So stay tuned!
[Source: auto.qq.com]