Will continue with the external spare wheel though.
The Ford Figo Aspire which launches in India next month uses the same 1.5-liter TDCi four-cylinder diesel engine seen on the Fiesta and the EcoSport. However, where this engine makes 91 PS and 204 Nm of torque on the EcoSport, it produces a substantially higher 100 PS and 215 Nm of torque on the Aspire, key to the compact sedan's drivability.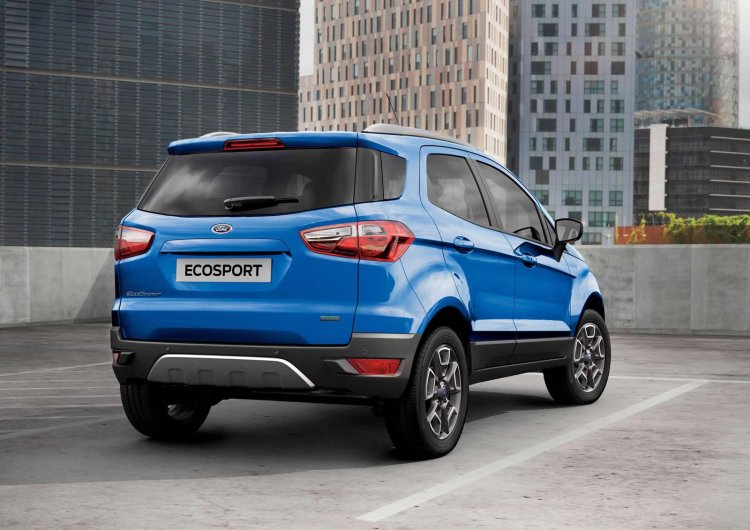 When the EcoSport heads for its first intervention in the coming months (the EcoSport was launched in India in June 2013), the compact SUV too will benefit from this retuning, Indian Autos Blog comes to know. Ford has already announced a more powerful EcoSport with 95 PS for the European market, which is exported from India.
Unlike the European model, the EcoSport facelift for the Indian market will continue to feature the external spare wheel. Speaking to Indian Autos Blog, Mr. Nigel Harris, president and managing director of Ford India, stated that Indian customers "demand a spare tyre", and that it "stays on the back" of the car.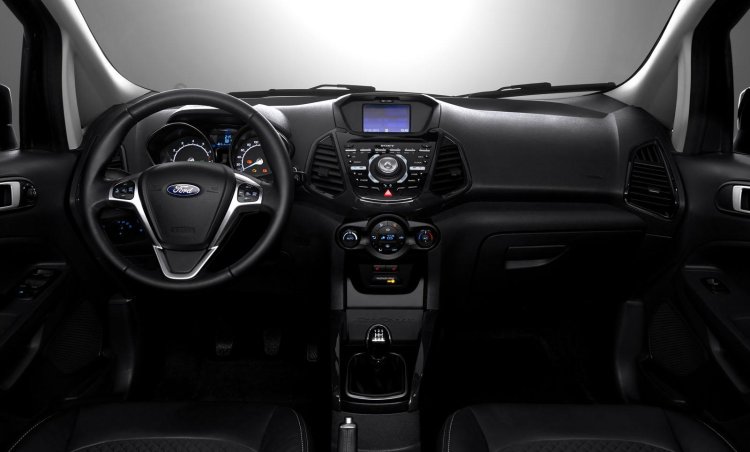 Also read: 2015 Ford Endeavour to be previewed in India this year, launch in early-2016
However, the EcoSport facelift is certain to get interior updates seen on the Euro-spec model. These include a color screen for the SYNC entertainment system, chrome highlights for the window buttons, improved NVH levels thanks to better sound insulation, and the possible addition of a navigation system and a reverse camera (on the Figo Aspire, the navigation system is integrated in the rear-view mirror as part of the accessory package).