To rival the Jeep Wrangler and Toyota 4Runner.
At the 2017 Detroit Auto Show, Ford has announced that an all new Ford Bronco will launch in the U.S in 2020. In an interview with the media, Ford executive chairman, Bill Ford, has confirmed that it will be a body-on-frame SUV.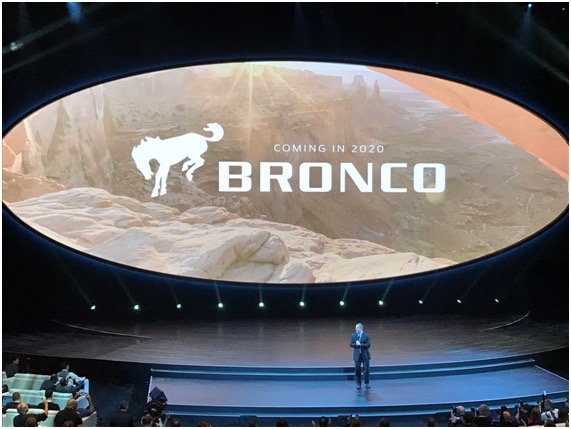 An all new Ford Bronco has been in the rumour mill for quite a while, but Ford's confirmation of its arrival is bound to put a smile on the faces of off-road enthusiasts. It was last seen in 1996, shortly after the Bronco was immortalised in American popular culture by the OJ Chase. Ford did showcase a Bronco concept at the 2004 North American International Auto Show, but it never came into fruition.
The new Bronco will slot under the Ford Expedition, and take the spot once vacated by the Ford Explorer before it became a unibody crossover in 2011. It's unclear if the Bronco's ladder frame platform is all new, or will be sourced from the Ford Everest (Ford Endeavour in India). Ford teased the new Bronco as being "a no-compromise midsize 4x4 utility for thrill seekers who want to venture way beyond the city".
Also Read: 2018 Ford F-150 gets new looks and a diesel engine, debuts at 2017 NAIAS
Along with Ford Bronco, Ford has also confirmed that a new Ranger pickup will launch in 2019, ahead of the Bronco. Both models will be built at the original Bronco's plant in Michigan.