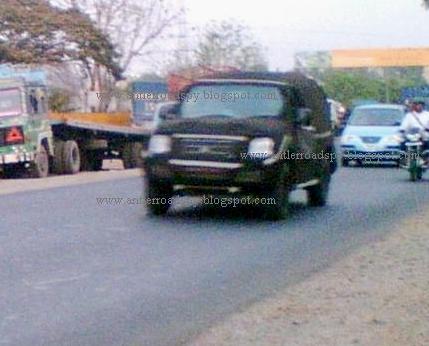 By Kaustubh Shinde
After bringing you spy pics of the ambitious project undertaken by Pune-based Force motors, we have some more good news for you. Prasan Firodia, the managing director of Force Motors, has stated that the planned SUV will be launched by this year's end.
Prasan Firodia, the managing director of Force Motors -
A substantial part of the vehicle has been developed in-house using indigenous expertise. We are targeting the final months of this (calendar) year or the early months of next year
Force motors (formerly known as Bajaj tempo), has been eying the rural SUV market for quite sometime. Currently, this market is ruled by the Tata Sumo and Mahindra Bolero.
The Force SUV is expected to be powered by a Daimler OM646 engine. It is a 2,148 cc engine which produces near to 148 bhp (also used in Mercedes Sprinter LCV). Moreover, in order to keep the cost down, the company has sourced certain parts from China and Taiwan. This SUV will be manufactured in their Pithampur plant in Madhya Pradesh sporting a price tag between 10-15 lakh.
Looking at Force's current portfolio which includes Trax, Judo, Gama and the limo Force Cruiser, we expect the new SUV to be a through rugged off roader which will be a good fit even in concrete jungles.
Source - Indian Cars Bikes