There was a time when the hatchback segment in the Indian market was confined to entry-level micro cars only. However, the arrival of Hyundai i20 as the first opened up a whole new segment. Apart from the Hyundai i20 and the Maruti Baleno, there are a few more sub-compact hatchbacks on sale in India today, namely Honda Jazz, Toyota Etios, (fifth-gen) VW Polo and Tata Bolt. However, the other models aren't in high demand. There are a number of other sub-compact hatchbacks available overseas which are yet to make their mark on the Indian soil. The following are the top five of these models which have the potential of giving a tough fight to Maruti Baleno:-
Kia Rio
Kia might have fixed its focus on the utility vehicle segments for the Indian market, but the one product which has certainly has the potential to bring in volumes is the Rio premium hatchback.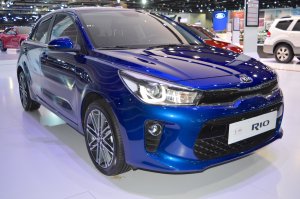 The second biggest hatchback from Kia's global lineup, the Rio is actually based on the Hyundai i20, and it is quite evident from the way it looks. The silhouette of the Kia Rio is very similar to that of the Hyundai i20. The front and rear fascias are completely different. The Kia Rio measures 4,065 mm of length, 1,725 mm of width and 1,450 mm of height. It has a 2,580 mm wheelbase. The Hyundai i20, in comparison, is 3,985 mm long, 1,734 mm wide and 1,505 mm tall. It has a 2,570 mm wheelbase.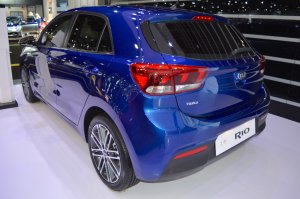 Like its mechanical cousin from Hyundai, the Kia Rio is generously equipped with premium features. While on the outside it has bi-projection headlamps with LED DRLs, LED tail lamps, electric sunroof and 17-inch alloy wheels, the interior is equipped with automatic climate control, 7-inch touchscreen infotainment system with navigation, Android Auto and Apple CarPlay and leather upholstery.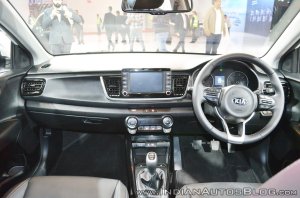 Internationally, the Kia Rio is available with four engine options, all of which are offered in even the Hyundai i20 - 120 PS 1.0-litre turbocharged petrol petrol, 84 PS 1.2-litre naturally aspirated petrol, 100 PS 1.4-litre petrol and 90 PS 1.4-litre turbocharged diesel.
Ford Fiesta
While the Indian public got a chance to experience the fifth and sixth generations of Fiesta in its sedan form, Ford never launched the Fiesta hatchback in the Indian market. One of the best cars in its category as far as driving dynamics are concerned, the Fiesta is currently in its seventh generation globally.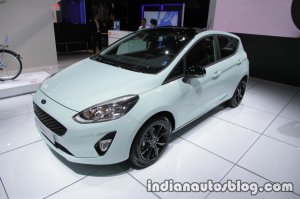 Talking about the latest iteration of Ford Fiesta, the premium hatchback indeed looks sporty, with a hexagonal grille, sleek headlamps and an upswept design from the sides towards the rear.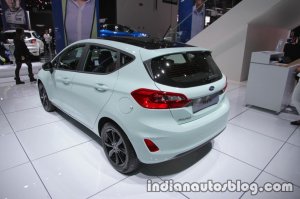 However, the changes are much more comprehensive on the inside, with an all-new dashboard and much longer equipment list. The new Ford Fiesta shares a lot with other current-gen Ford offerings, which include a new steering wheel, revised instrument console, a floating type touchscreen infotainment system with Apple Carplay and Android Auto, 10-speaker Bang and Olufsen audio system and new buttons for automatic climate control.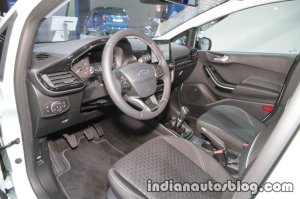 The Ford Fiesta always had great engine options, and the latest generation version follows the suit. On offer are three engines – the 1.0-litre turbocharged petrol unit in three states of tune (100 PS/125 PS/140 PS), 1.1-litre naturally aspirated petrol unit in two states of tune (70 PS/85 PS) and a 120 PS 1.5-litre diesel unit.
Fifth-generation Nissan Micra
Yes, the Nissan continues to sell the fourth generation Micra in India in both the pre-facelift (Micra Active) and facelifted version. However, both these versions are nowhere close to the all-new, fifth-gen model – a proper B-segment hatchback which is already on sale globally.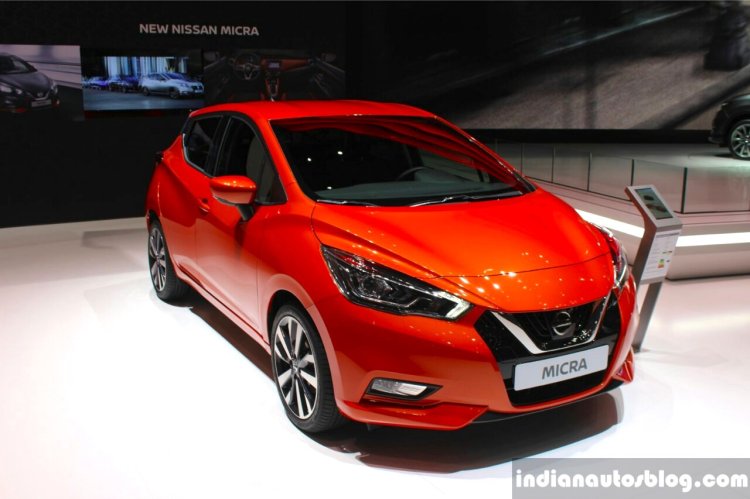 The fifth-gen Nissan Micra is clearly much bigger and has dynamic looks as opposed to the cutesy avatar of the old car, and these make it look much more premium. As far as the exterior styling is concerned, the new Nissan Micra looks very swanky with swooping design for the front bonnet and door panels. With feel-good features like LED headlights, LED daytime running lights, 17-inch alloy wheels, roof spoiler and boomerang-shaped tail lamps with LED inserts, the Nissan Micra has definitely upped the game when it comes to visual appeal.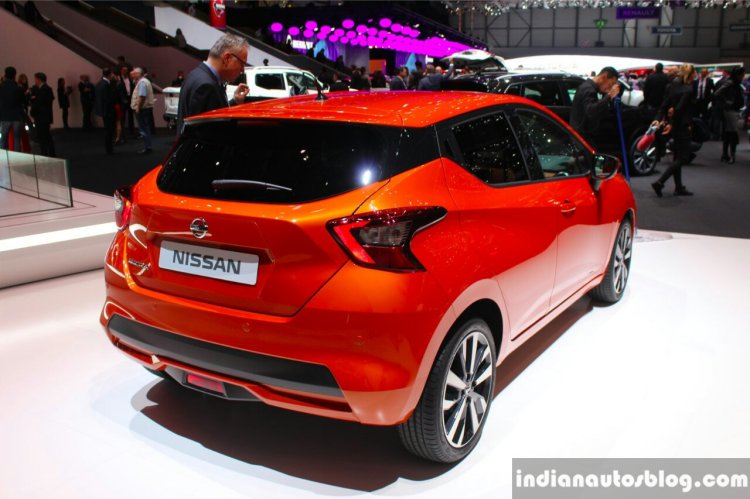 On the inside too, the dated looking and oddball circular theme of the previous generation Micra has made way for a much wider and contemporary looking dashboard. The major highlights of the new cabin include colour coded panels, an all-new flat-bottom steering wheel, 7-inch NissanConnect touchscreen infotainment system with Android Auto and Apple CarPlay and a rich-sounding 6-speaker Bose Personal sound system.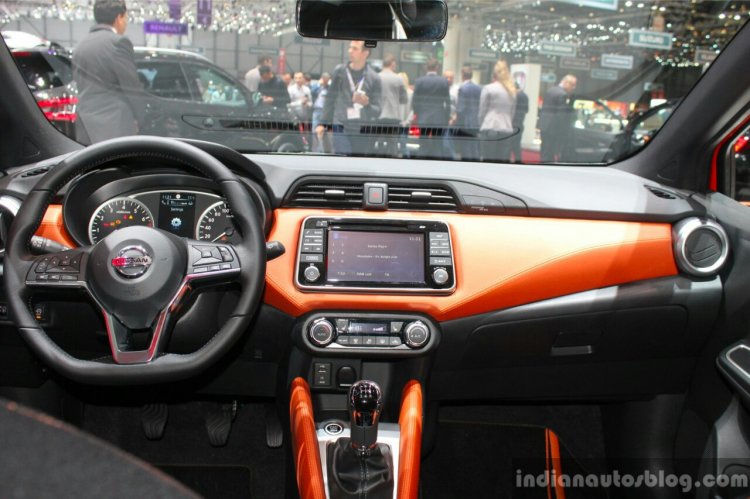 And it's not only the sheet metal changes which make the Nissan Micra an all-new offering. At launch, one diesel and two petrol engines were on offer. The 1.5-litre diesel engine is good enough for producing 90 PS of power and 220 Nm of torque. On the other hand are two petrol engines - a 1.0-litre three-cylinder naturally aspirated engine (74 PS/95 Nm) and a 1.0-litre turbocharged engine (90 PS/140 Nm). All the three engines are coupled to a common 5-speed manual gearbox. However, this used to be the options at launch.
At the start of this year, three new combinations were introduced: 1.0L turbocharged petrol engine (100 PS/160 Nm) with 5-speed MT, 1.0L turbocharged petrol engine (100 PS/144 Nm) with CVT and 1.0L turbocharged petrol engine (117 PS/180 Nm) with 6-speed MT. The most powerful engine can offer 20 Nm extra torque with an overboost function. The 100 PS/160 Nm engine is the replacement for the 90 PS/140 Nm engine.
Sixth-gen VW Polo
Volkswagen too has followed the same suit which Nissan follows for the Micra, by selling the previous generation model and keeping the all-new generation model away from India. However, unlike the all-new Nissan Micra which looks completely different from its previous version, the new Polo looks more like a subtle evolution of the previous Polo, which is still on sale in India.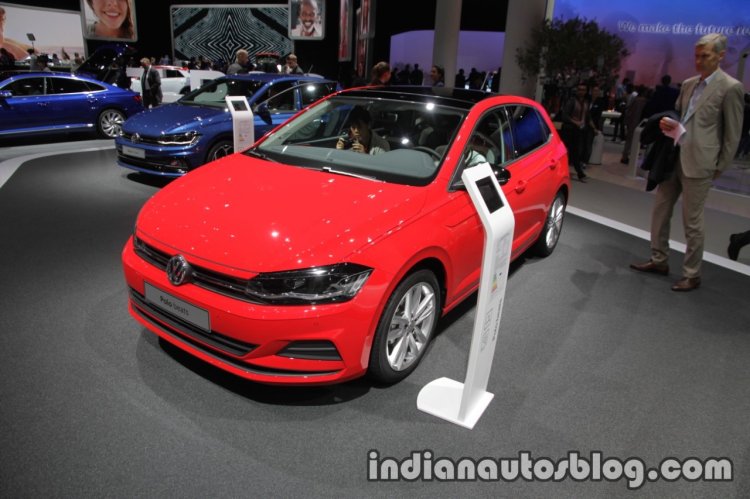 Nevertheless, the sixth-gen VW Polo is based on the manufacturer's MQB platform, and it is bigger, thus eradicating the previous model's biggest shortcoming – in cabin space. With sharper lines and inclusion of new features like full-LED headlights, LED daytime running lights, 18-inch alloy wheels, LED tail lamps and a panoramic roof, the new Polo definitely looks more upmarket than ever before.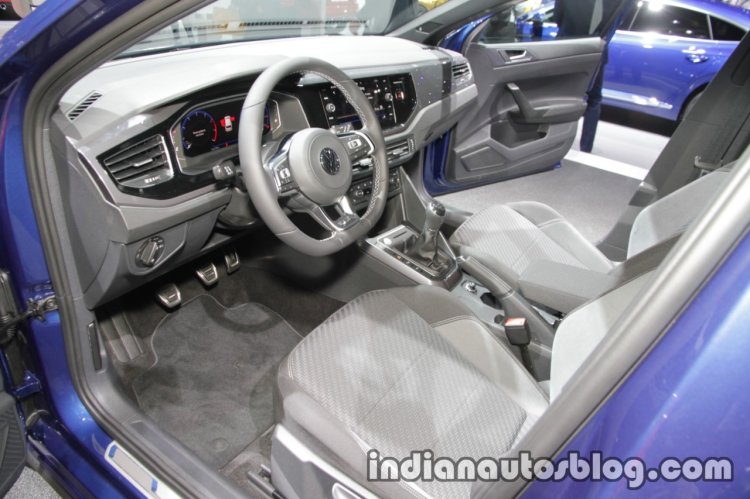 However, the feeling of upgrade strengthens even more when one steps into the new Volkswagen Polo's cabin. New feature additions here include an Active Info Display fully-digital instrument cluster, 8.0-inch infotainment system with Apple CarPlay, Android Auto and MirrorLink, wireless charging and 300-watt Beats Audio sound system.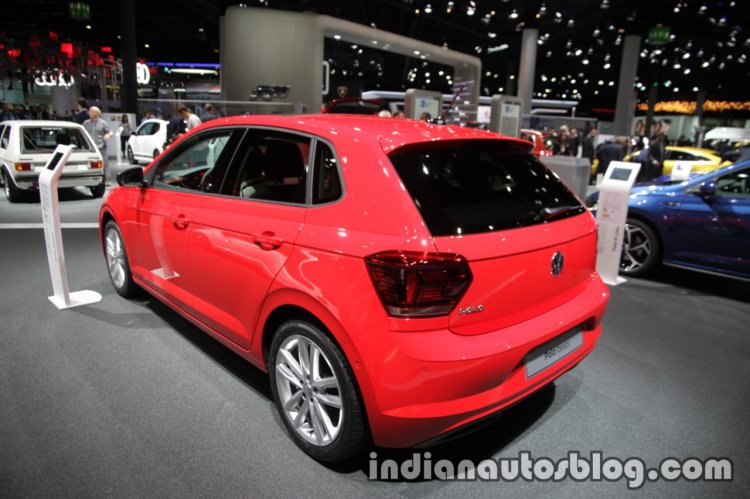 The versatility of the new sixth-gen VW Polo is higher with the number of engine options on offer – a total of nine of them. The list includes 1.0-litre naturally aspirated three-cylinder petrol unit in two states of tune (65 PS and 75 PS), 1.0-litre turbocharged petrol unit in two states of tune (95 PS and 115 PS), 150 PS 1.5-litre turbocharged petrol unit, 200 PS 2.0-litre turbocharged petrol engine, 90 PS 1.0-litre petrol-CNG engine and 1.6-litre diesel engine in two states of tune (80 PS and 95 PS).
Renault Clio
Renault has been criticised a lot by enthusiasts for not bringing many of its globally acclaimed models to the Indian shores, one of which happens to be the Renault Clio. Europe's best-selling sub-compact hatchback has entered into its fifth generation worldwide, which makes it look even more tempting.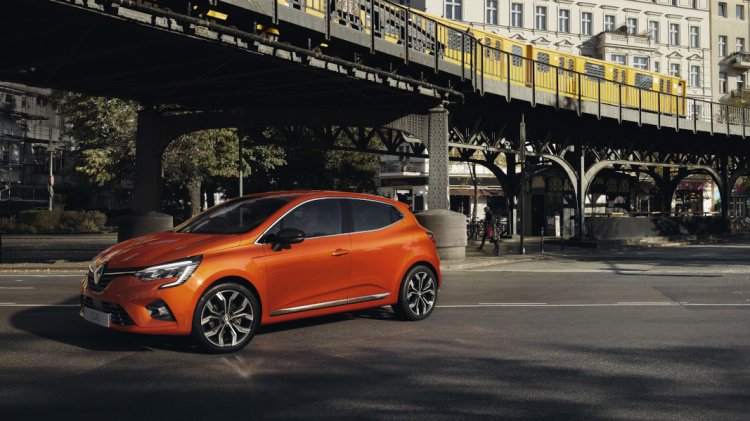 Sitting on the all-new, CMF-B platform, the 2019 Renault Clio is 14 mm shorter than the version it has replaced. However, it is wider and sits lower than the latter, which gives it a sportier stance. Complementing this stance is its curvy design with sharply styled full LED headlamps and C-shaped daytime running LEDs, which has already become a signature element in modern-day Renault cars.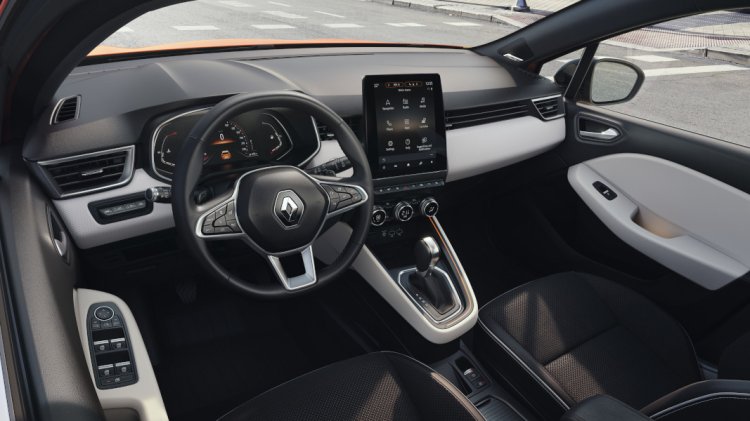 The rear too has been mildly revised with a more rakish windscreen and new LED tail lamps. A lot has changed in the cabin of the Renault Clio as well. The part-digital instrument console, steering wheel and automatic climate control buttons from the Renault Captur have been replaced by all newly designed elements, which make the cabin look a bit more elegant. However, the biggest highlight here is the floating type vertically shaped 9.3-inch touchscreen infotainment system with all the modern smartphone connectivity options.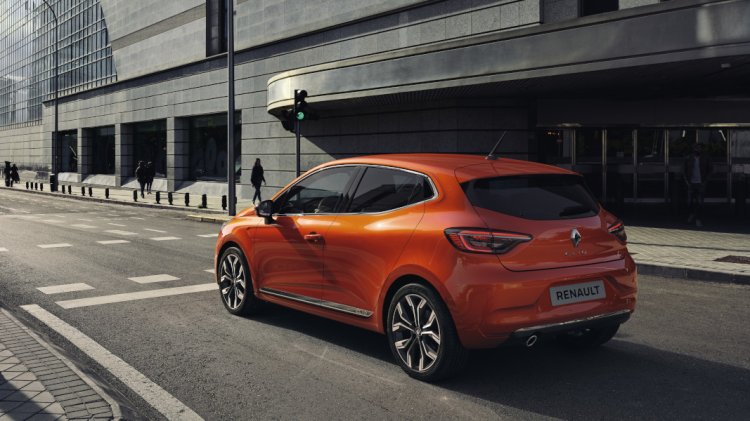 The Renault Clio is available overseas with a variety of engine options. The most basic engine option is the 1.0-litre naturally aspirated three-cylinder petrol engine is available in 65 PS/95 Nm and 75 PS/95 Nm versions. Then, there's the slightly more powerful, 1.0-litre three-cylinder turbocharged petrol engine produces that 100 PS of power and 165 Nm of torque. The most powerful petrol engine is the 1.3-litre four-cylinder turbocharged petrol engine, which makes 130 PS of power and 240 Nm of torque. Other engine options include a 1.5-litre diesel engine (in 85 PS/220 Nm and 115 PS/260 Nm versions) and a 1.6-litre petrol-electric mild-hybrid E-TECH engine, with the latter set for launch in 2020.