The first-ever unit of the Volkswagen Polo facelift was delivered in Germany last week.
The first unit delivered was the Polo in a Deep Black Pearl colour to a customer in Brackstedt, Germany. The unit is a petrol variant powered by a 1.2-liter TFSI engine that makes 90 hp.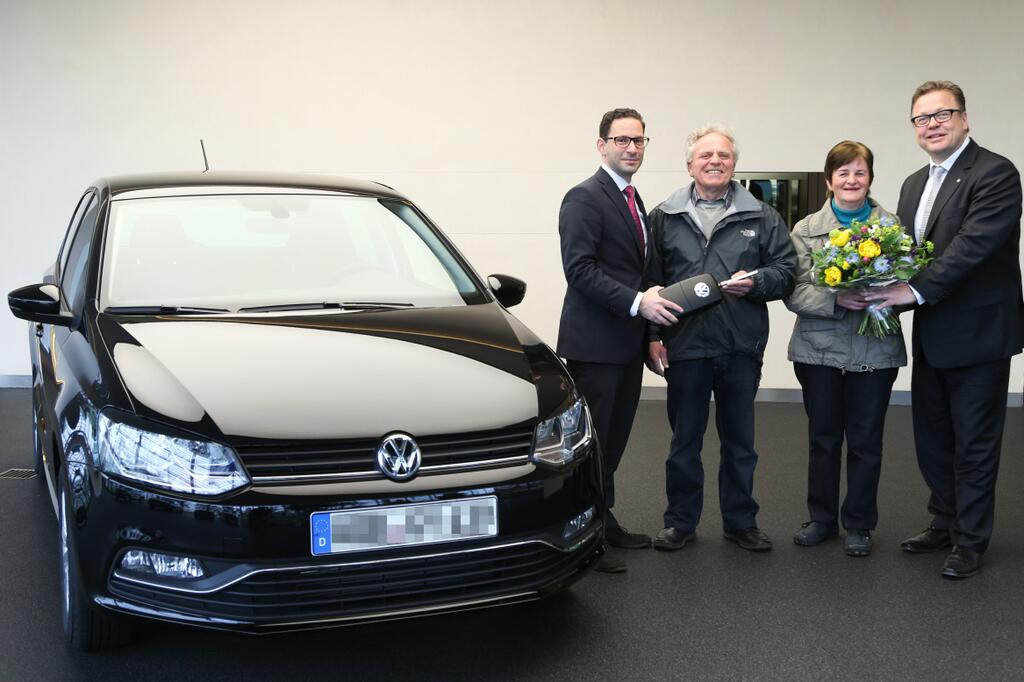 The facelift of the VW Polo made its global debut at the Geneva Motor Show earlier this year. The hatchback gets adaptive cruise control, post collision braking, electronically adjustable dampers, city emergency braking and electro mechanical steering.
The refreshed Polo also gets an updated front fascia inspired by the VW Golf Sportsvan. VW says that LED headlights, an optional first-in-segment feature, will be listed on the Polo's accessories sheet. The diesel variants of the Polo are now powered by a new three-cylinder 1.4-liter motor which is available in two power states of 75 PS and 90 PS. The 1.2-liter three-cylinder and 1.6-liter four-cylinder diesel engines are discontinued, says VW. The petrol range includes two 1.0-liter MPI engines, two 1.2-liter TSI engines and a 1.4-liter TSI engine with cylinder deactivation technology.
The Polo has been successful ever since its launch back in 1975 and close to 686,000 units of the hatchback were sold in 2013. Since production began in 1975, Volkswagen has sold 14 million Polos.