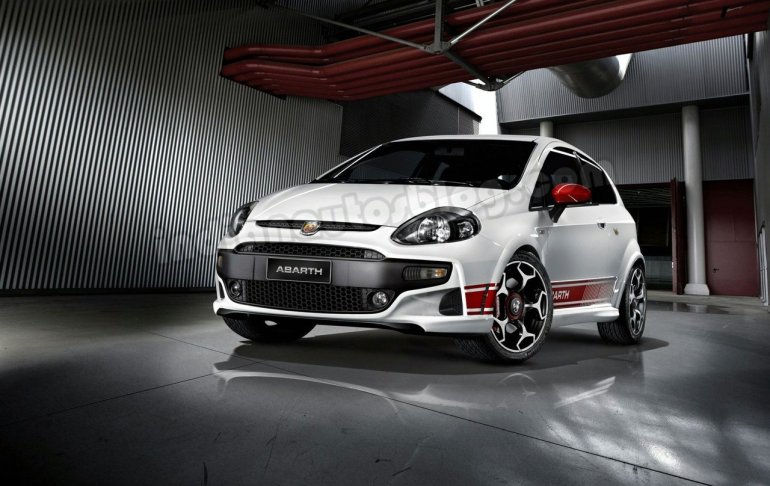 They say failure is the first step to success. In that sense, it is about time Fiat gets its act right in India.
After having dealt with two failed partnerships, Fiat India has decided to play solo from here on.
Things are looking very bright for now. The company presented a strategic goal of achieving 5% market share by the year 2016. To achieve the set target, Fiat India plans an onslaught of products in the coming years.
The hottest news doing rounds in the Indian automotive circuit is the introduction of the Punto Abarth in Q3 of 2013.
Wait, what did you say? Punto Abarth – a thirsty petrol hatchback is supposed to revive Fiat fortunes in India – Yea right!
On the face of it, this may seem like yet another suicidal mission to destroy the Fiat brand in India. But, I assure you that it is not. You have to hear the details –
At the corporate strategy meet in Mumbai, Fiat made it amply clear that it only wants to cater to the enthusiast market of India. Fiat believes that 'Petrolheads' constitute 24% of car buyers in India and the Italian automakers will only focus on them. The Punto Abarth will be the first brand builder for Fiat's new image in India. The Italian automaker plans to completely localize the Punto Abarth to make sure that the price is kept below 10 lakhs.
Now, think from your heart – A 10 lakh rupee Punto Abarth with a 1.4 T-Jet engine churning 165 bhp, a bespoke suspension program and an all four disc brake set-up – Does it strike a chord?
Off roaders be not disappointed – Fiat will also launch the Jeep brand in India by the end of 2013 starting with the Wrangler and the Cherokee. These two icons can conquer every possible terrain that India can throw at them.
Fiat has also promised 100 exclusive dealerships across the country by the end of this year. They have already signed agreements with the dealers for top 35 cities in India. 70 of the planned 100 dealerships will be opened by March itself and the remaining 30 will be opened in the Tier 2 and 3 cities.
All we can say is things are finally looking good for Fiat India.
[Source: Rediff.com]