To cope with stringent emission regulations, Ferrari launched the California T with a 3.8-liter twin-turbo V8 engine, their first turbo-engine car since the legendary F40, so as to amass good power figures while doing the environment a little favor.
But, if we're to believe new rumors, then it seems that the California T won't be the only turbocharged Ferrari in the brand's lineup.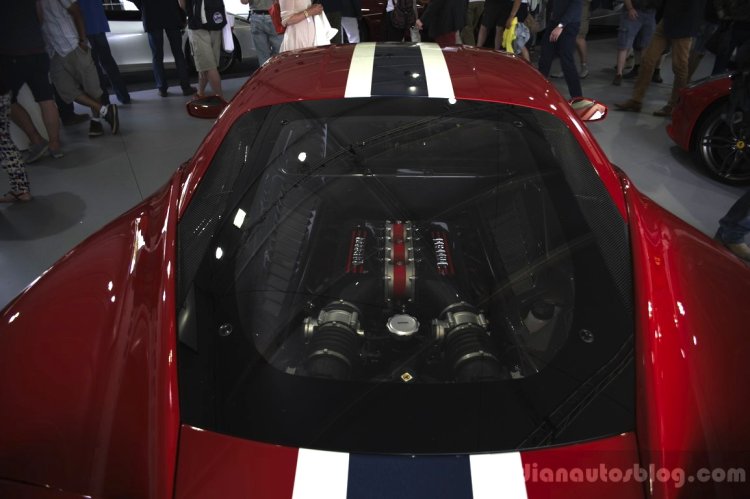 According to 4WheelsNews, Ferrari is working on an engine that is supercharged as well as turbocharged, a setup that allows them to completely remove turbo-lag and provide a naturally aspirated engine-like response while producing fewer emissions.
For this engine, Ferrari will employ electric turbochargers that will help produce maximum torque at a very low rpm, promising fast acceleration times. With additional boost from the supercharger, expect some ballistic figures from this engine.
Though it's not official and there are no hints, it wouldn't be a surprise to see this powerplant under the hood of the 458's successor.
While its V8 engine family will embrace forced induction, Ferrari is adamant that its V12 engines remain naturally aspirated for years to come. However, to keep emission norms in check, the future V12 powered cars might feature a hybrid powertrain similar to the one found in the LaFerrari.
[Source - 4wheelsnews.com]