Ferrari to relaunch in India next year. 
Ferrari has not yet built all 499 units of the car, and yet the first Ferrari LaFerrari has already graced Indian roads. The hypercar was spotted in Mumbai, and in one of the images is accompanied by a Lamborghini Aventador.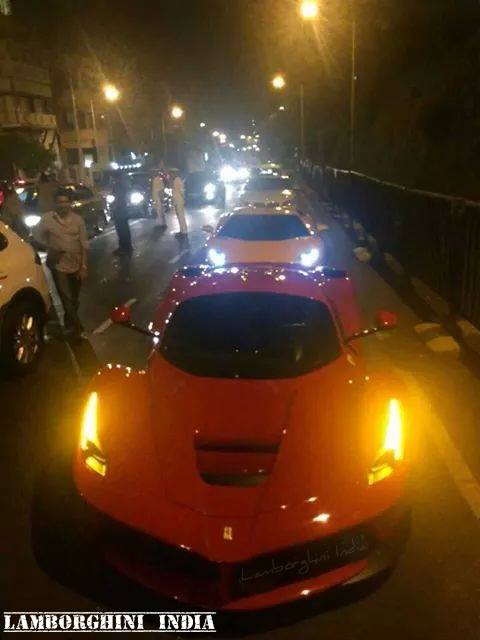 The super exclusive LaFerrari chose its owners via an invite system, formulated by the Italian supercar maker's former boss, Luca di Montezemolo. To get an invite, the person should have owned multiple Ferraris, reports stated.
The veil was lifted off the LaFerrari at the 2013 Geneva Motor Show, which is where Ferrari released the technical details of the car. Power comes from a 6.3-liter V12 engine coupled to an F1-like HY-KERS (Hybrid Kinetic Energy recovery system). The hypercar makes 963 bhp and claims an acceleration time from 0-100 km/h in under 3 seconds.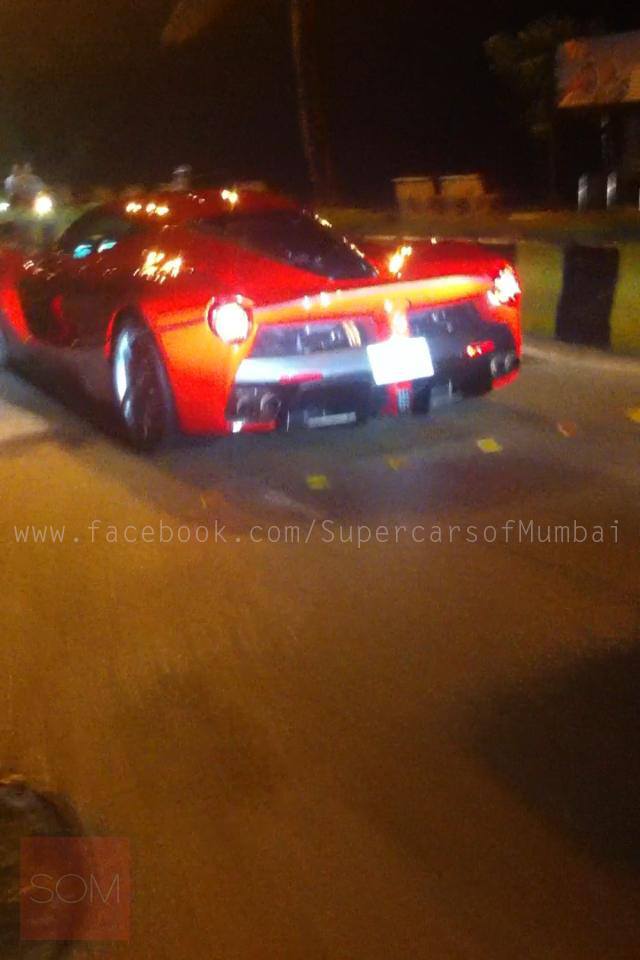 Also read: Next Ferrari 458 to debut at the 2015 Geneva Motor Show with a turbocharged engine
Ferrari, which used to be present in India through a dealer, is looking to return to the country next year. The Dubai arm of the company would oversee operations, and dealerships would come up in New Delhi and Mumbai initially, a report said. Following Ferrari, sister company Maserati too is expected relaunch in India in 2015.