As the excitement of the first ever Indian GP is in the air, Ferrari is all set to deliver some goodies as a parting gift after the race. On 31st of October, a day after the race, Ferrari is all set to unveil the unique Ferrari FF in India at their Delhi showroom.
The FF is Ferrari's first ever four wheeled drive shooting brake model. When you look at the Ferrari FF there is an instant connect with the 458 Italia. But it's not the sort of Ferrari that you see in your dreams because it is essentially a 4 seater hatchback.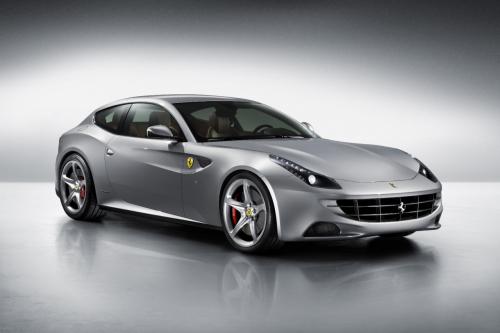 Oh yes, the FF is Ferrari's idea of an everyday practical car. Practical it may be, but there is nothing even remotely hum drum of the performance it is capable of.
Powered by a 6.2L V12 engine that generates 660 Bhp at 8,000 rpm with a peak torque of 682 Nm at 6,000 rpm, the FF hits 100km/hr in just 3.7 seconds. Keep your foot down and it will reach 335 km/hr easy peasy.
But the most fascinating aspect is the 4 wheeled drive which offers tons of grip even when the going gets tough. Tarmac, gravel, snow, sand, you name it and Ferrari FF will get you there without breaking a single drop of sweat.
The starting prices are expected to be around 3.5 Cr. But interestingly, Ferrari earlier made a press statement that all FF models are sold out till the summer of 2012. So expect a huge waiting period on the FF in India. Have a look at this video to get up close with the FF.
Ferrari FF Motion clip
[Source - Gaadi.com]