Ferrari has started holding private presentations for the new F70 (codename - Ferrari F150) for its well to do clients.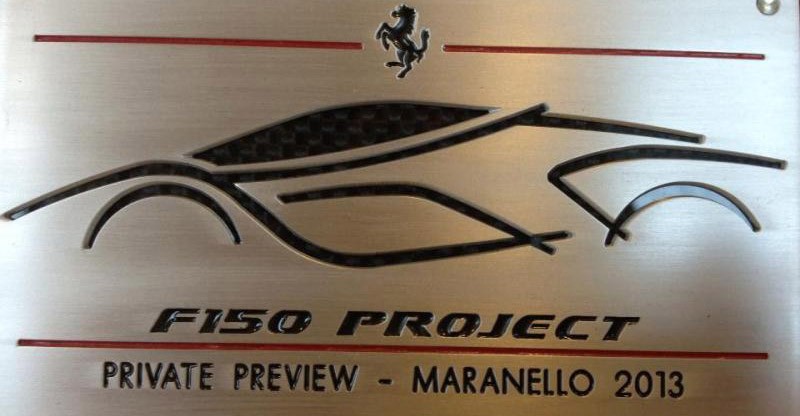 There have been no leaks or scans on the internet from these functions, but here's what Autoblog.com.mx posted recently from an event that was held in Maranello, Italy -
The F150 makes 800 hp at 9.200 RPM with an additional 150 hp coming from the F1-style KERS unit
Maximum torque is available from 1,000 RPM
Dry Weight: 1,270 kg
Only 499 units will be made
0-100 km / h: 3 seconds
0-200 km / h: 7 seconds
Maximum speed: 370 km / h
200km / h to 0 km/ h: 115 meters
Movable rear wing and diffuser
Fiorano circuit time with Fernando Alonso at the wheel: 1.20 minutes
Estimated time around the Nürburgring race track: Under 7 minutes
The Ferrari F150's official public presentation is during the Geneva Motor Show in early March. Ferrari have teased this product, and the photographs of the test mule released by their press office have full body camouflage, revealing absolutely nothing on its silhouette. It is needless to say that Ferrari will push harder than ever to make its new flagship the best car its ever produced.
Ferrari have an official dealership in New Delhi which may receive an example this year. After all, with just 499 units to sell, a major chunk of the consignment should have been booked already.
[Source - Autoblog.com.mx]