Ferrari has revealed the California T weeks prior to its debut at the Geneva Motor Show that starts on the 4th of March.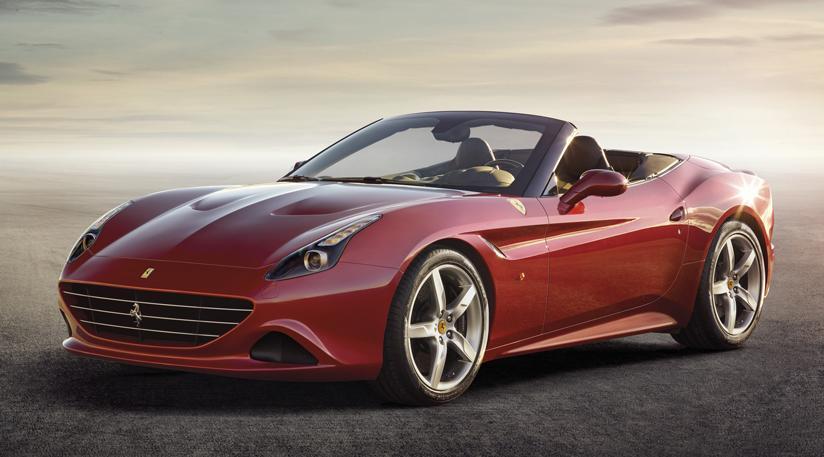 The striking four seater features a retractable hardtop, which transforms it from a coupe into a spider in just 14 seconds. The exterior styling which is inspired by the 250 Testa Rossa, is created by the Ferrari Style Centre in collaboration with Pininfarina.
Among all the new innovations, the most exciting one is the new 3,885 cc V8 turbo engine, which is claimed to deliver superb levels of performance, blistering pick-up and the most exhilarating soundtrack ever heard from a turbo engine.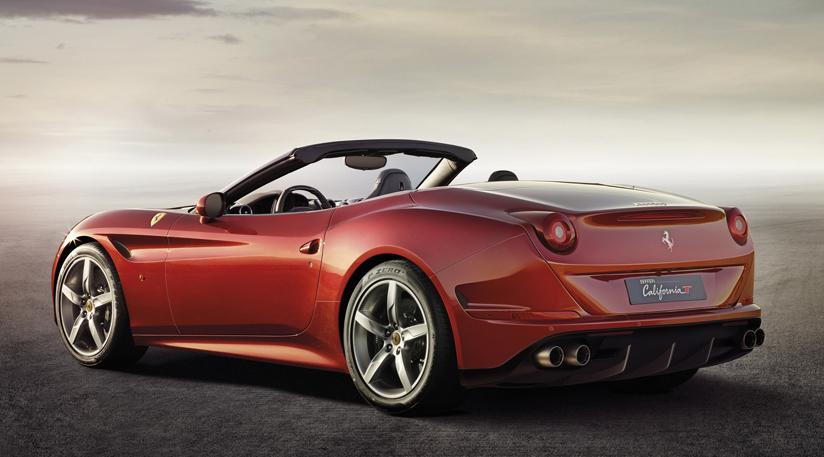 Ferrari says their engineers have worked to create an engine with almost zero lag. The 3.9-litre motor is mounted very low in the chassis in a mid-front position. It delivers 560 hp along with a max torque of 755 Nm. The 0-100 kmph figure is achieved in just 3.6 seconds.
Compared to the model it replaces, the California T produces 70 hp more and there is a 49% increase in torque output. Fuel consumption in down by 15% and there is a decrease in CO2 emission by 20%.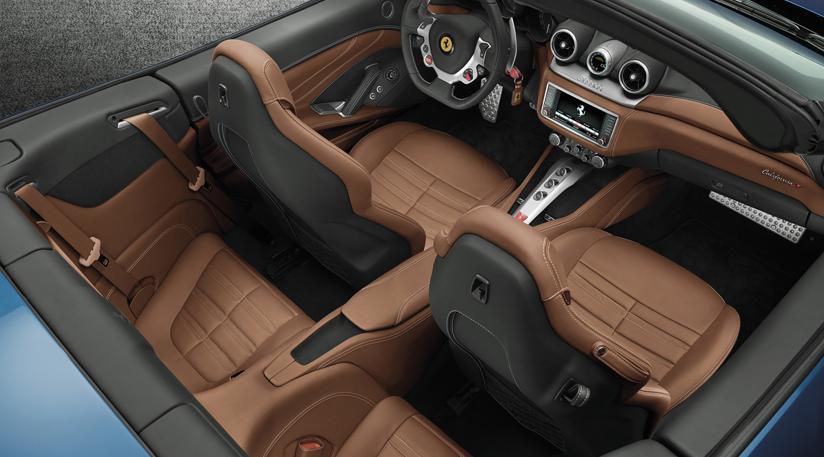 Ferrari has given the California T a new steering box and suspension set-up, with new springs and latest-generation Magnaride dampers combined with body motion accelerometers.
Interiors boast of a new capacitive touch Turbo Performance Engineer screen sits between the aircon vents. The California T also features a new infotainment system with a 6.5" screen that is controlled via touch and conventional controls.
You may refer the press release below for more details.
Ferrari California T - Image Gallery
Ferrari California T Press Release
[Can't see the Press Release here? Head to Slideshare]