Ferrari's Enzo successor was given the name F70 by the international media but F150 is the actual internal codename as revealed by Ferrari yesterday.
The F150 had been teased earlier and now the heritage rich Italian supercar maker has released few more details about the upcoming thoroughbred prancing horse.
Contrary to the rumors that it will be powered by a 7.3 litre V12 engine, Ferrari has confirmed that the F150 will employ the developed version of the 730 bhp 6.3 litre V12 that powers the F12 Berlinetta. The power output will be enhanced by an improved version of the F1 derived HY-KERS unit.
The HY-KERS system improves the 0-200 kmph acceleration time by 10% and reduces the emissions by an impressive 40%. The system also enhances the torque vectoring system, traction control and break force distribution since it is amalgamated into the chassis electronics.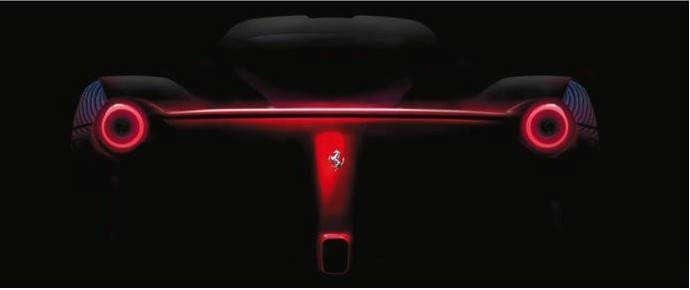 The ancillaries of the HY-KERS system sit behind driver to lower the centre of gravity. The driver seat is also engineered to bring the inclination of the seatback and driver's feet to same level thereby offering a racing ergonomics and further driving the centre of gravity down.
The chassis is hand laminated and is made up of four different types of carbon fiber. The architecture makes the F150 27% more rigid and 22% stiffer than the Ferrari Enzo.
The Ferrari F150 is expected to make its debut at Geneva Motor Show in March 2013 albeit under a different name since Ford has already sued Ferrari for using the F150 name for their 2011 F1 car. Ford has been using the name for their popular pickup in the US since long time.