We only know the SX4 as a sedan because that has been running down our streets since 2007. But the SX4 is also available as a pseudo off road hatchback in many other international markets such as Japan, Hungary, Italy, Australia et al. In each of these markets, it is either sold as a crossover or a sedan.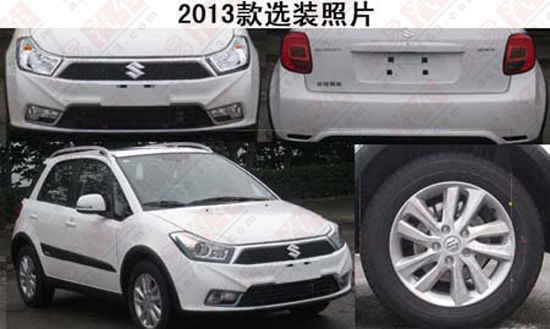 China is one market where we find both bodystyles concurrently on sale .We have already seen the facelifted sedan version from China at the Guangzhou Auto Show. The sedan featured new headlamps, new air intakes and a four slab chrome grille. Initially, we thought it was a China specific facelift but the same model was caught testing in India a few weeks back hinting at a pan India launch in February.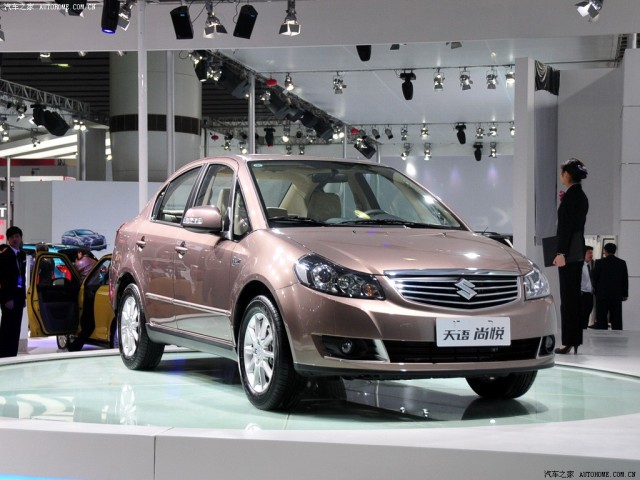 Now, the hatchback/crossover version of the SX4 has also received a facelift in China.
Apparently the SX4 crossover was hugely successful in China when it was launched. It did to China what the Renault Duster did to India – it brought the love of crossovers to the land of dragons.
Coming back to the facelifted SX4 crossover, it features new headlamps, a new grill, a new front bumper with two diagonal slats on either side, new fog lamps. It also gets a new alloy wheel design. At the rear, it gets new tail lamps and a slightly tweaked rear bumper.
The SX4 crossover in China will continue to be powered by the same 1.6L and 1.8L, with the same CVT and manual gearboxes.
Sure, this new facelift makes the car look a little bit more naughty, in a nice way. But we are pretty sure that we will not get this front fascia on our sedan version. Nonetheless, do you like this front fascia?
[Source: Chinacartimes.com]