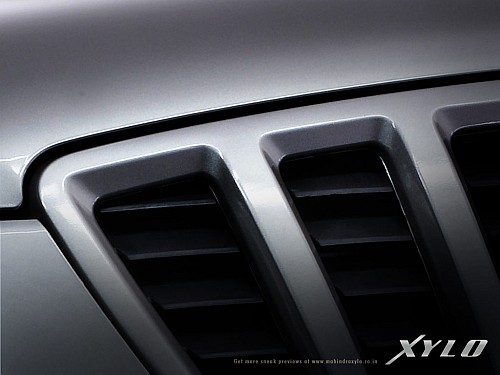 We had brought you news about Mahindra planning to launch a facelifted Xylo MPV soon. Mahindra & Mahindra has announced that the Xylo would be getting the Micro-hybrid technology and we expect Mahindra to offer the Micro-hybrid on the new facelifted Xyloby the end of 2010.
Micro-hybrid is nothing but Mahindra's trade name for the Start-Stop system. The system would automatically turn the engine off if it idles for too long say at a traffic signal. The system automatically fires the engine back to life once there is a slight dab on the throttle. This system is a boon inside the city where lots of fuel is wasted idling away at signals and the system reduces the fuel consumption of the vehicle considerably.
Pawan Goenka, President, Mahindra & Mahindra -
We plan to launch the Xylo micro-hybrid before the end of the year. There are about 50,000 micro-hybrid vehicles from the M&M stable plying on the roads now.
The Xylo has been criticized for its ugly looks and poor handling. Mahindra would be looking to freshen up the looks of the Xylo by giving a new radiator grille with its signature 'walrus tooth' center and revised headlamps. The interiors also could be freshened up a bit. There could be a few minor technical modifications apart from the micro-hybrid addition.
The micro-hybrid feature could also be extended to the shortened 5-seater Xylo which we are expecting would hit the market by mid-2011.
Source: NDTV