TVS Motor Company today launched the 2019 TVS Apache RTR 200 Fi E100 in India. The new bike is the ethanol-powered variant of the TVS Apache RTR 200 4V and is priced at INR 1.20 lakh, which means that it costs INR 9,000 over its petrol-driven cousin. The TVS Apache RTR 200 Fi E100 was first showcased at Auto Expo 2018. Initially, sales of this motorcycle will be limited to the states of Maharashtra, Uttar Pradesh, and Karnataka.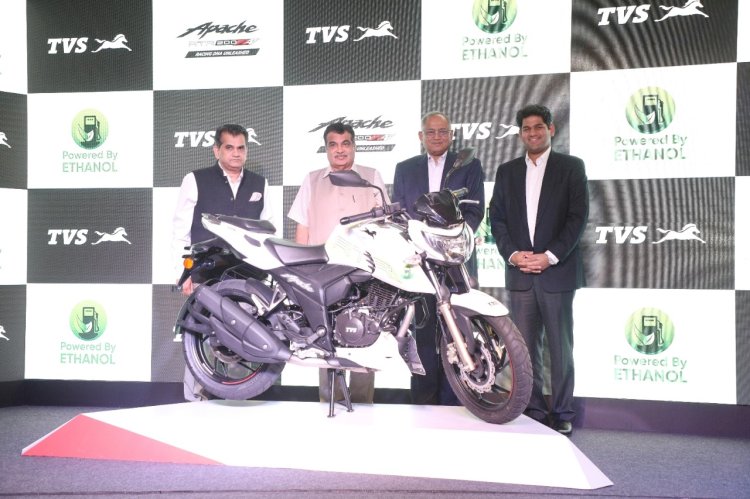 The powerplant is the same 197 cc single-cylinder, oil-cooled mill which is coupled to a 5-speed gearbox. TVS engineers have reprogrammed the fuel injection system to allow more ethanol to enter the combustion chamber. This had to be done because ethanol's thermal efficiency is lower than that of petrol. The result is an identical 21 PS of power and 18.1 Nm of torque at the crank. The top speed, too, is an identical 129 km/h (claimed).
However, the biggest question that comes to our mind is why ethanol? It is an open secret that the Transport Minister of our country, Mr. Nitin Gadkari has been trying to push ethanol as a homegrown alternative to petrol. In fact, just last week, at a press conference in Maharashtra, he had asked the sugar mill owners to shift to ethanol production to beat the fall in profits due to surplus production of sugar.
Ethanol-driven vehicles can reduce oil consumption in India and thus lead to a reduced fiscal deficit. This relatively cleaner fuel can also be grown from other cash crops like corn, maize and wheat. Also, ethanol-powered engines will produce lesser amounts of pollutants like nitrogen oxide, carbon monoxide and sulphur dioxide. Besides that, it will also reduce the particulate matter being emitted out of the tailpipe.
Also Read: New TVS Apache RTR 200 4V spotted with LED headlamp
That being said, there is a major hindrance in the path to the commercial success of the TVS Apache RTR 200 Fi E100. There are no ethanol pumps in India. Mr. Gadkari though has written to the Petroleum Ministry to amend that and allow setting up of ethanol pumps at the regular petrol stations.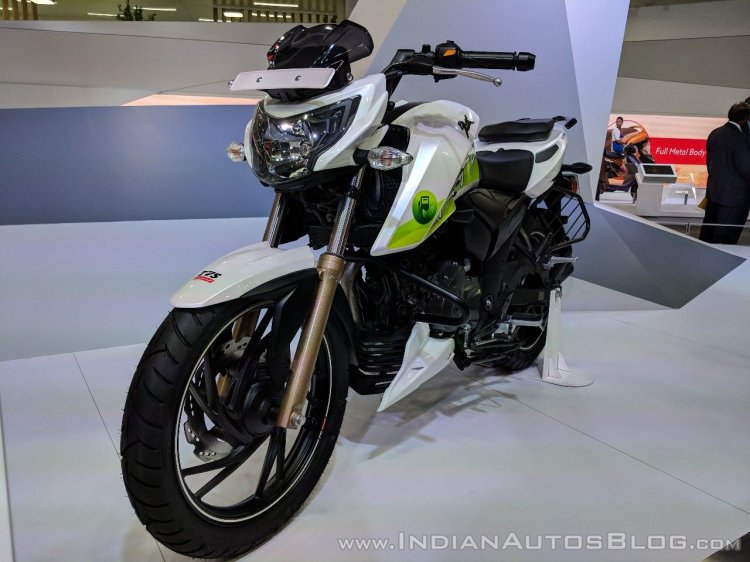 All said and done, if the government can get ethanol pumps up and running, TVS Apache 200 Fi E100 can help reduce the running cost. This is because the cost of ethanol can be expected to be significantly lower than that of petrol.