As we compose this update, our road test representative is in Mumbai sampling the Renault Scala AT.
Renault sent out a press release last week with only a couple of images, and some of our readers had written in hoping to see a detailed look of the interior in the coming days.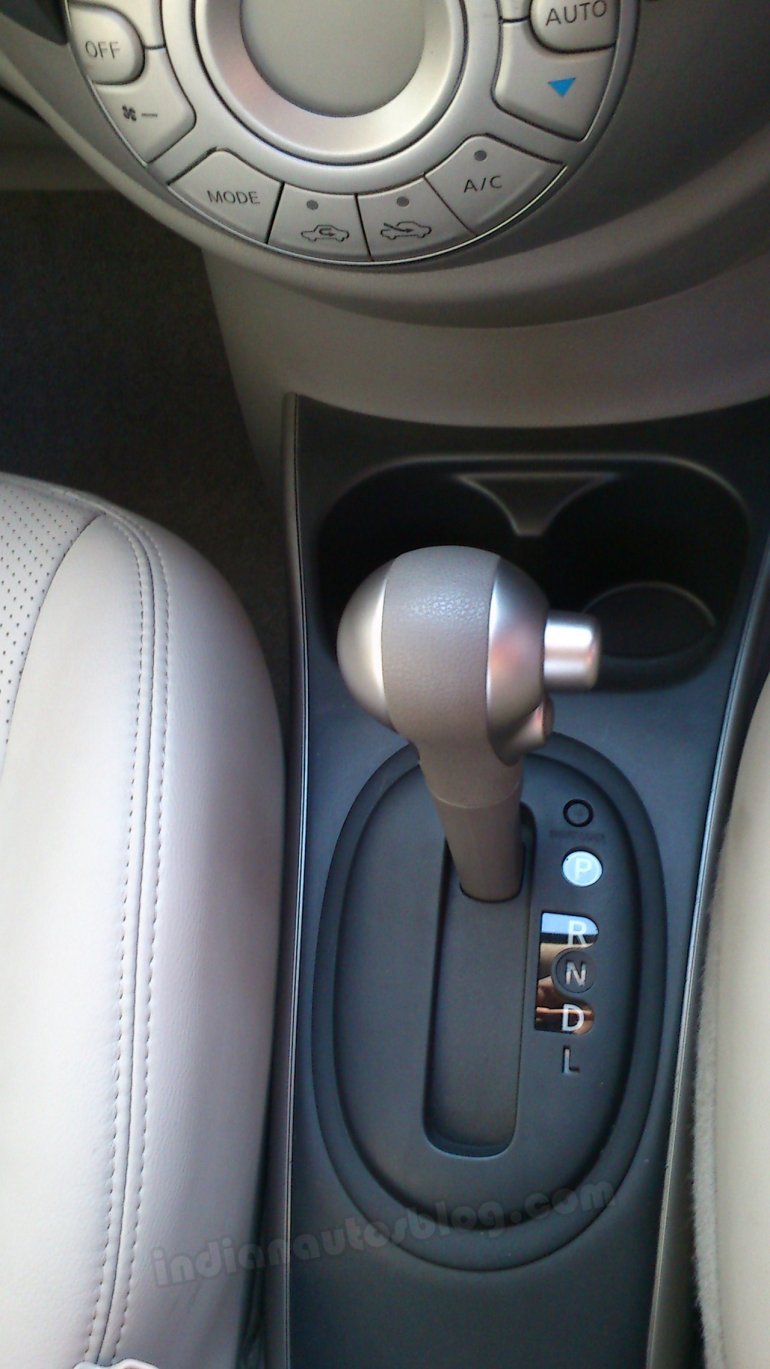 These photographs were sent in this morning throwing light on the differences in the AT model. There is badge on the lid interpreting the transmission's nature, understandably there's no clutch pedal, and instead of a traditional gear lever, there's shifter with the base of the module marked with driving modes.
The Renault Scala AT, meant for urban dwellers tired of stop-and-go traffic, comes in two variants powered by the 1.5L petrol motor that develops 74KW (100.6hp) @ 5,600 rpm (as opposed to the MT variant delivering the same power at 6,000 rpm) and 134Nm @ 4,000 rpm.
The AT unit is borrowed from Nissan (the Scala as such is a Nissan with Renault's badges and refreshed external fascias, courtesy of the Renault Mumbai design studio) and is a CVT. The same arrangement is expected on the Nissan Sunny this year.
We will publish a comprehensive review of the car with high resolution photographs in the next two days.